Big story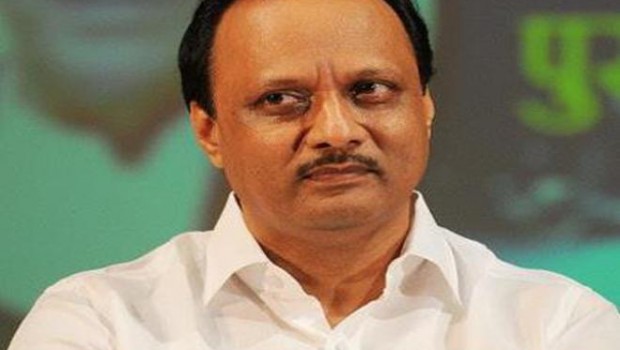 Published on December 7th, 2012
0
He's back
Ajit Pawar assumes office as Deputy Chief Minister today. Stage is set for a stormy Winter Session of the Legislature.
by The Editors | editor@themetrognome.in
As political exiles go, this one was curiously short-lived. Ajit Pawar, Deputy Chief Minister of Maharashtra, had quit his post in September this year, amid allegations of corruption in irrigation projects. Today, a little over two months later, he returns to his former post, just in time for the Winter Session of the State Legislature, which begins in Nagpur on December 11.
However, Pawar has made it clear that he will not handle any portfolio at the moment. A letter from the NCP asking that Pawar be reinstated to his former office was sent to Chief Minister Prithviraj Chavan this week, following which, the date and the time for the swearing-in was fixed. Pawar will take oath at Raj Bhavan.
The stage was set for Pawar's return the moment the State Government received the white paper on irrigation a few days ago, and which did not speak of the spate of irregularities in irrigation, or the alleged rampant politician-contractor nexus. Without naming Pawar anywhere, the Government succeeded in indirectly absolving him of all blame, though Chavan kept clarifying that a 'clean chit' had not been given to anybody.
Yet, the white paper presented the perfect opportunity for the Nationalist Congress Party (NCP), to which Pawar belongs – he is the nephew of NCP chief Sharad Pawar – to clamour for his return. Yesterday, party spokesperson Nawab Malik reiterated that the party had been demanding that Ajit Pawar return to the Government, and that this demand had been conveyed to the party leadership. It may be remembered that the NCP had not replaced Pawar with another NCP leader; it was almost as if the Deputy CM's chair had been kept vacant for him, with his return imminent.
Opposition parties in attack mode
However, the Opposition parties in the State – led by the Shiv Sena and the Bharatiya Janata Party (BJP) have not taken kindly to Pawar's return. The Winter Session of the State Legislature begins on December 11, and all political action will then move to Nagpur. However, on hearing of Pawar's return to the State Cabinet today, the Shiv Sena threatened to move a No Confidence motion against the Government. "We oppose his return to power till his role (in the irrigation scams) is investigated thoroughly," said Sena leader Subhash Desai, while the BJP reiterated its demand for an SIT-level probe into Pawar's and Water Resources Minister Sunil Tatkare's roles in the controversy.
(Picture courtesy pardaphash.com)