Big story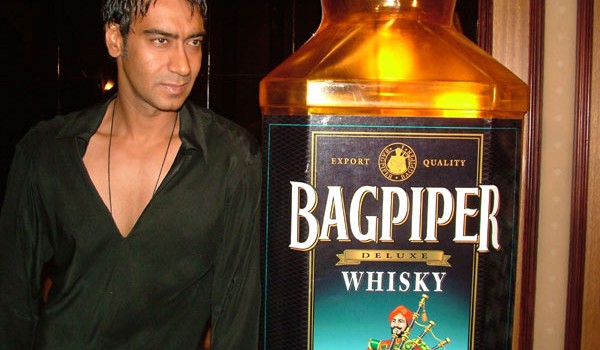 Published on October 10th, 2012
6
Dear celebs, don't endorse tobacco and alcohol
Maharashtra government to appeal to celebrities to stop endorsing products that promote addiction. Celebs can expect an open letter soon.
by Vrushali Lad | vrushali@themetrognome.in
The Maharashtra government is now going to appeal to celebrities – from film, television and sports – to not endorse products that promote addiction,  particularly among the youth.
Shivajirao Moghe, Minister for Social Justice and Deaddiction Activities, Maharashtra, said, "The youth are very attracted to film actors and sportspersons, particularly cricketers. Naturally, advertisers cash in on this popularity to sell the products that cause addiction among the youth. Celebrities should refrain from endorsing these products." This appeal comes after a resolution to this effect was passed at the first of its kind, state-level deaddiction conference held in Pune last week.
The conference saw participation from a bevy of deaddiction experts, apart from state ministers. A total of eight resolutions, including this one, were passed during the conference.
Moghe, who also participated at the conference, said, "The resolution will now be placed before the state government." He added, "I am going to write an open letter asking that celebrities do two things – one, that they should not endorse such products, and two, they should come out with ads that help in our deaddiction initiatives. They should actually do advertisements that tell the youth that drinking alcohol or chewing gutkha is bad for them."
He contends that if youth icons take this essential step, it will go a long way in making the state addiction-free. "Celebrities exert tremendous attraction on the youth, so if they say a certain thing, young people do it blindly. The government wants influential persons like celebrities to make a positive difference to society, especially the youth." Incidentally, stars like Sachin Tendulkar and Marathi actor Bharat Jadhav, Moghe said, have refused to endorse tobacco products in the past, while a daily newspaper had mentioned that actors Sanjay Dutt and Malaika Arora Khan had "vowed to stop endorsing" gutkha brands and tobacco products.
Early this year, the state government ran into controversy when, as part of its deaddiction initiatives, it proposed that the legal age for drinking should be 25 years in Maharashtra. Interestingly, this appeal could largely address gutkha advertisements, since alcohol is promoted through surrogate advertising. Additionally, Maharashtra banned gutkha consumption in June this year.
(picture used for representational purpose only)