Watch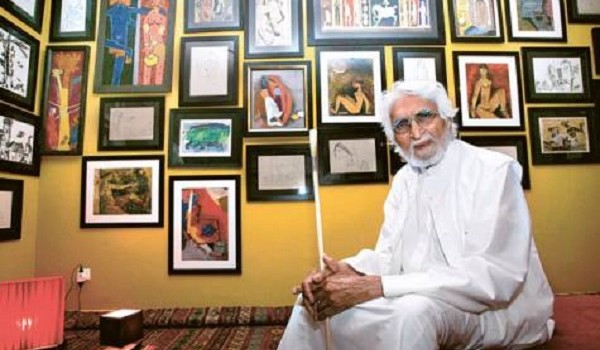 Published on July 13th, 2013
0
Let the world in, today
Volume II of the two-part film project 'To Let The World In' will be screened at the Films Division today.
by Medha Kulkarni
'To Let The World In' is a project that revolves around a significant period in the history of contemporary Indian art over the last three decades. The film feature three generations of some of India's most iconic artists who share ideas, memories and concerns about their work.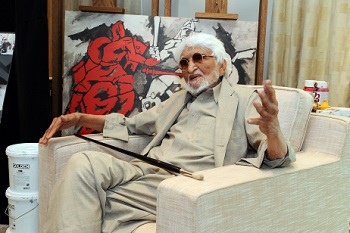 Volume I was screened last week and Volume II showcases MF Hussain's 1967 film Through The Eyes of a Painter. The conversations are intimate and the interviews are conducted by renowned art historian and curator Chaitanya Sambrani, and have been filmed by Avijit Mukul Kishore. The works are a visual documentation of some of the most important moments in Indian art history from the 1980s to the present day. Volume II explores the changing contexts in art production and the connections between art and political history and the evergreen questions of patronage and recognition.
The film starts with the volatile context of art practice when India was on the brink of economic liberalisation juxtaposed against the re-assertion of religious fundamentalism in Indian politics. The artists featured in this volume are Anju Dodiya, Archana Hande, Benitha Perciyal, Sharmila Samant, Parvathi Nayar, Riyas Komu, Tushar Joag, Shilpa Gupta, Josh PS, Gargi Raina, Sumakshi Singh, TV Santhosh, Nataraj Sharma, Anandajit Ray, Gigi Scaria, Reena Saini Kallat and Jitish Kallat.
The screening will be followed by a Q & A session panelled by Abhay Sardesai, art critic and the editor of Art India Magazine.
The film was produced by Art Chennai, to accompany the show 'To Let The World In: Narrative and Beyond in Contemporary Indian Art', curated by Chaitanya Sambrani, held in Chennai in 2012.
Head to RR Theatre, 10th floor, Films Division, Pedder Road, at 4 pm.
(Pictures courtesy www.thenational.ae, gulfnews.com)