Watch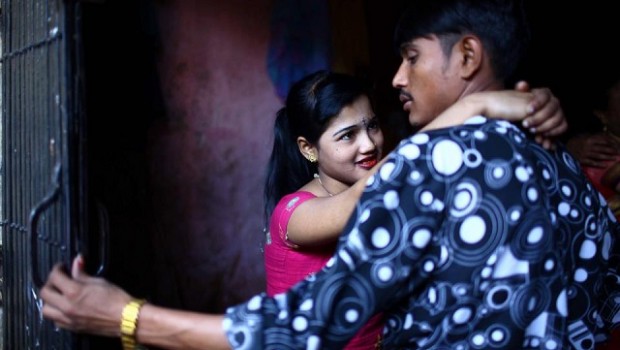 Published on March 22nd, 2013
0
A great idea takes Root
The Root Reel, an initiative to bring good documentary films and discourses on them to the public, turns one today.
by Medha Kulkarni
It started off as a simple idea born out of sheer love for good documentary films and after 12 months, incredible documentaries, critical engagements, passionate debates and discussions, The Root Reel celebrates its first anniversary today.
Part of The Root, which was conceived as a platform to facilitate discourses and expression on social and environmental issues through workshops, music, film (whether animation, documentary or short film), and other cultural avenues, The Root Reel deals specifically with films. In the course of the last year, The Root has set up various forums that saw the exchange of ideas and thoughts and encouraged a critical engagement with the issue at hand.
The Root Reel has been organising documentary film screenings once a week at the Alliance Francaise Auditorium, either in collaboration with another organisation or by themselves. This weekend's film screening is extra special as it marks a milestone in the life of The Root Reel and has been organised in conjunction with the Indian Documentary Foundation (IDF). The film being showcased is Whores' Glory and it is being shown on a first-come-first-seated basis.
Prior to this, The Root Reel has showcased such films as Megacities, Between The Lines, NEXT: A Primer On Urban Painting and Blood In The Mobile.
Those of you that can get out of work by 6 pm today, head to the Alliance Francaise Auditorium, Theosophy Hall, near Nirmala Niketan, Churchgate, to watch this film and stay back for a bit and participate in the discussion thereafter. The film is directed by Michael Glawogger and is 90 minutes long. Entry is free.
About Whores' Glory:
Whores' Glory is a cinematic triptych on prostitution: three locations, three languages, three religions. Paradise, the world and the hereafter merge in prostitution to create an image of the relationship between men and women. In Thailand, women wait for men behind glass panes, staring at reflections of themselves. In Bangladesh, men go to a ghetto of love to satisfy their unfulfilled desires on trapped girls. And in Mexico, women pray to a female death so as not to see and feel their own reality. Where the most intimate becomes a commodity, the product is expensive and fiercely contested.
Look for more details on The Root and their events here.