Tech
Published on May 27th, 2013
0
The best phones under Rs 30,000
A follow-up on our 'Under Rs 15,000' story lists the best smartphones available for a little bit of extra cash.
by Manik Kakra
If you look around the gadget world these days, you'll see that a lot of smartphones are being launched left, right and centre, with hefty price tags attached. Sure, these are the most current launches, but phones which have been launched last year surely provide value for money if they are running on the latest OS with sufficiently good hardware. So, here's a list of smartphones to get for a good on-the-go experience.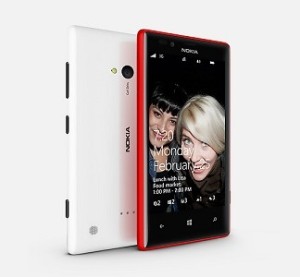 Nokia Lumia 720; available for around Rs. 18,000
If you are looking for your first Windows Phone device without spending a lot, this is the device you should be eyeing (in pic on left). With its solid build quality, an impressive 6.7 MP rear camera, and a decent 4.3-inch screen, this phone packs just what you need from a Nokia WP under Rs. 20,000.
LG Nexus 4; available for around Rs. 25,900
This Nexus phone was launched just a while back in India, and is definitely a good phone for those looking for a plain Android experience – with no bells and whistles on top. The device is suitable for those who want latest Android updates, and are not ready to compromise on build, quality and looks.
Samsung Galaxy SIII; available for around Rs. 26,000
This smartphone has been one of the best-selling smartphones ever. Not a surprise, considering that the phone packs in so much, and has got a lot going for it under Rs. 27,000. It has a great 8 MP camera, a bright 4.8-inch 720p screen, and is soon going to get updated to Android 4.2.
HTC One X; available for around Rs. 30,000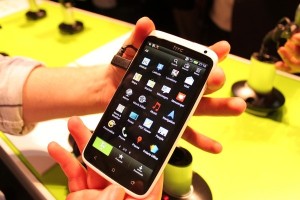 This is one of the underrated phones from last year (in pic on right). It has got the best screen from any phone that came out last year, and that is saying a lot. With its top-notch build quality, decent camera, and good looks, this one surely deserves to be in your list while choosing an Android phone.
Apple iPhone 4S (16 GB); available for around Rs. 33,000 (an exception here)
Yes, I know this phone goes above our Rs. 30,000 mark, but it has been included for a few imperative reasons. First, the phone runs one the latest iOS versions. Secondly, its camera can still give the latest smartphones a tough run. And, if you don't know already, its crystal clear screen and design will surely get heads turning; so many users won't mind stretching their budget a little to get this Apple device in their pocket.
Also read: The best phones under Rs 15,000
Have you recently purchased any of the above smartphones? Write to Manik in the comments section below and tell him about your experience with the new phone.
(Pictures courtesy www.nokia.com, blog.laptopmag.com, www.droid-life.com)