Tech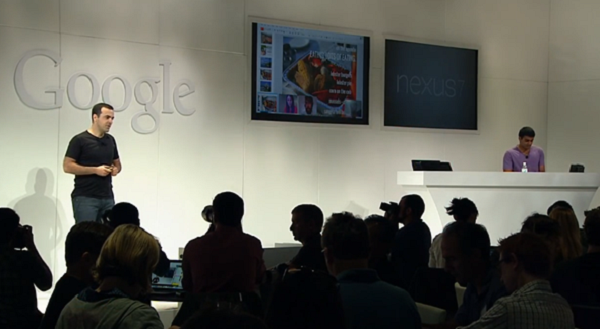 Published on July 30th, 2013
0
Google could give your TV the smarts
Google's latest event unveiled new devices and a device that, if it comes to India, could smarten up our TVs.
by Manik Kakra
Google recently held an event centred around its Android operating system. The event was held under the name of Sundar Pichai, Android team head. Google showed not one but two new gizmos – new Nexus 7 and Chromecast. On the software side, it released the new Android version – Android 4.3 Jelly Bean.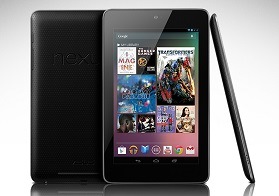 The tablet. Let's first talk about the tablet. The new Nexus 7 (in pic on left) sports a 7-inch (1200 x 1920) screen, and runs on the latest Android 4.3 OS. It is powered by Qualcomm's S4 Pro processor with Adreno 320 GPU, along with 2 GB of RAM. On the back, there is a 5 MP camera; and the front has got the same camera from its predecessor. The tablet comes in 16 GB, 32 GB and 64 GB options with WiFi-only and WiFi + 4G variants, starting from $229 (approx Rs 13,521) and going up to $349 (approx Rs 20,606). As of now, there is no official news on its Indian release or price.
The software. Coming to Android 4.3, Google has brought a lot to the platform with this update, but mainly all under-the-hood stuff. The OS has now got support for 4K videos, yes. Along with better graphics and responsive UI, the OS has also got a new games Play app, which is basically a competitor to Apple's Game Center on iOS. Other highlights include improved Bluetooth support with lower power requirement; restricted profiles through which you can restrict apps and content consumed by other users using your tablet; tweaked camera app, and more. The OS update is already out for Nexus devices – Galaxy Nexus, Nexus 7, Nexus 10 and Nexus 4, and will be out for Google Play edition devices soon.
Chromecast. The Chromecast was more of a surprising announcement at this event. There were no prior leaks or rumours, and not many saw it coming. What is Chromecast?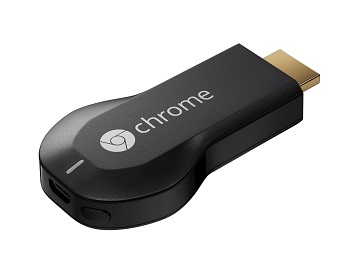 Chromecast is a dongle which allow you to play content from your PC, tablet or smartphone to your TV. Plug it in your connected TV, and you can watch your content on it. With this plugged in, you can access YouTube and Netflix, too. It costs $35 (approx Rs 1,4756), and is out of stock already. When we can get it in India, you ask? Well, not any time soon. And above that, there is not much hope that we would see any content for such devices even if they make it to India, in the near future. Having said that, Chromecast, and Apple TV, could well be the next buy for your living room just to make that idiot box a little smarter and more useful.
(Pictures courtesy www.redmondpie.com, gigaom.com, allthingsd.com)