Event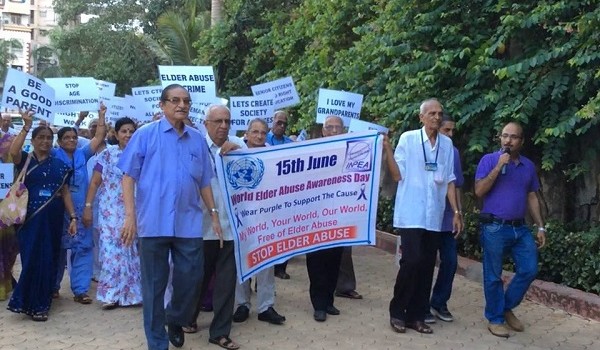 Published on June 16th, 2014
0
Seniors march for elder abuse awareness
As reports of abuse against elders in India surface, a walkathon organised in Borivali helps spread awareness about the issue.
by The Editors | editor@themetrognome.in
A recent report by HelpAge India painted an extremely grim picture of the state of senior citizens in the country – at an age when they should be enjoying their autumn years, as many as 50 per cent seniors (of those surveyed) complained of abuse from their families. A surprising finding was that apart from daughters-in-law and sons being perpetrators of abuse, even daughters were found to inflict mental and physical abuse on the elderly.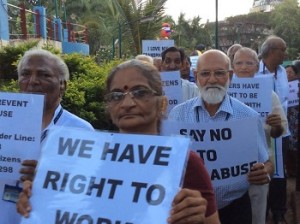 The report was released to coincide with the World Elder Abuse Awareness Day, which is observed on June 15 every year. To mark the occasion in their own small way, Silver Innings Foundation organised a walkathon comprising both seniors and youth at Borivali. The walkathon was flagged off from Dada Dadi Park in Veer Savarkar Udyan, near St Anne's School.
"On the eve of the 9th Annual World Elder Abuse Awareness Day (WEAAD) on June 15, 2014 , Silver Innings  Helpline, a project of Silver Innings, in association with INPEA and Pushpa Maa Foundation, organised  a walkathon observing Elder Abuse Awareness Day on June 14," said Sailesh Mishra, founder President of Silver Innings. "Around 230 senior citizens and 30 youngsters participated for the 20-minute walkathon with banners and placards," he added. The programme also included the singing of inspirational songs and the tying of purple bands among the youth and seniors.
(Pictures courtesy Sailesh Mishra)