Event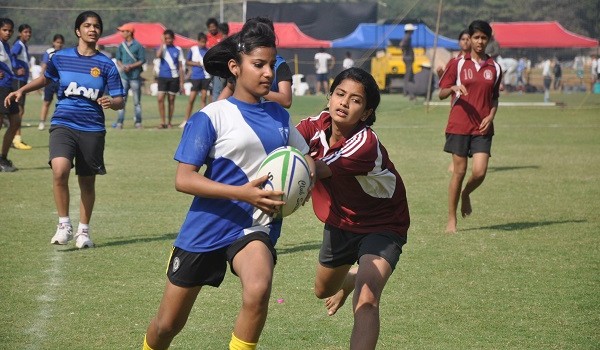 Published on February 3rd, 2014
0
Colaba, Mulund schools make a mark at rugby c'ship
The recently concluded 8th Mumbai Schools Touch Rugby Tournament 2014 saw a great turnout and huge participation from city schools.
by The Editors | editor@themetrognome.in
Like every year, the Mumbai Schools Touch Rugby Tournament was held in Mumbai, at Bombay Gymkhana grounds. And like every year, interest and participation in the event continued to swell.
The 8th edition of the tournament was held on January 29, 2014 with over 65 teams and over 500 students (both boys and girls) from across Mumbai (city and suburbs) participated. Participants compete in three categories – Under 12, Under 14 and Under 17.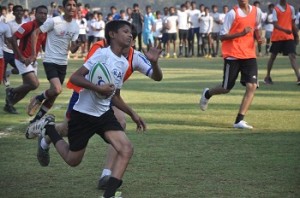 Touch Rugby, the non-contact format of the sport, is a fast paced game that promotes fitness, teamwork, discipline and skills and is used universally to foster camaraderie. On the occasion, Nasser Hussain, Secretary, Rugby Association of Maharashtra (RAM) said, "We are thrilled to see the enthusiasm, participation and eagerness from schools across Mumbai (from international schools to Government schools) to participate in the tournament and are once again, grateful to the Bombay Gymkhana for hosting the tournament and being a forerunner in supporting the sport."
He added, "Having the sport back in the 2016 Olympics and with Rugby's recent inclusion in the SGFI (School Games Federation of India) there is immense potential for growth and development of the sport across the country. And with grassroots tournaments like this, we aim to provide a platform to identify young budding sports men and women who will potentially be the next breed of athletes that go on to excel at the elite level."
Results:
St. Mary's Girls (Mulund) – 1st and 3rd place in U-17, 1st, 2nd, 3rd in U-14, 3rd in U-12.
Colaba Municipal defended their titles at the U-17 Boys categories and secured 2nd Place in U-12 Girls and U-14 Boys.
NM Joshi defended their titles at the U-12 Boys age categories.
Podar International won the U-14 Boys and secured 3rd Place at U-17 Boys.
Yashodham School won U-12 Girls, 3rd in U-14 Boys abd 2nd in U-12 Boys and U-17 Girls.