Event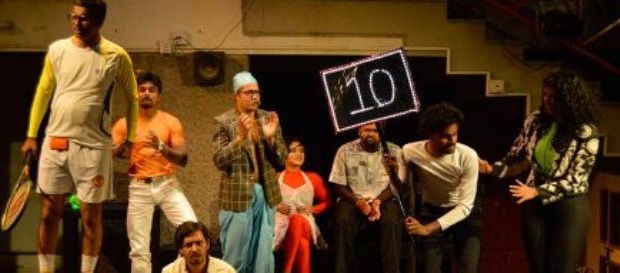 Published on August 1st, 2015
0
Attend: 'Pratibimb', the best of Marathi theatre
The festival showcases the best in Marathi theatre; starts August 1 with two plays and ends on August 5, 2015.
by The Editors | editor@themetrognome.in
If you're a theatre afficianado, you should not miss attending 'Pratibimb' at the NCPA, starting today.
Begun in 2010, Pratibimb was conceptualised to reflect the best and provide a platform to contemporary Marathi theatre. Pratibimb, meaning 'reflection', holds up a mirror to fine and new works in Marathi theatre. Plays ranging from comedy to human folly, from tragedy to edge-of-the-seat thriller, from revivals to new work, the NCPA Pratibimb Marathi Natya Utsav is an entertaining and enriching mix of theatre for Marathi theatre aficionados. With very few Marathi theatre festivals in town, the NCPA aims to provide Marathi theatre with a new destination, reach, stage and audience.
In all, 7 recent Marathi plays will be staged at the festival, starting with 26 52 Unha Pavsachi Berij Vaja Baki at 4 pm and Tepachu Ek Tamasha at 6.30 pm on Saturday, August 1.
Other plays include Samudra, Don Special, Tee, Bin Kamache Samvad and Pai Paishachi Goshta.
Pratibimb is now in its sixth edition. Each play will be followed by a discussion with the cast and crew of the play.
(Picture courtesy in.bookmyshow.com)