Event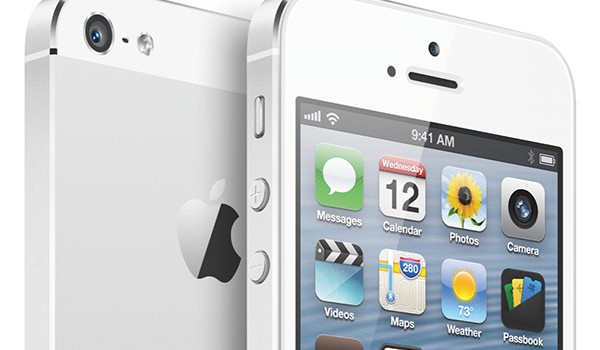 Published on November 4th, 2012
0
At the iPhone 5 launch
Mahafreed Irani attended the India launch of Apple's newest and most eagerly-awaited iPhone in Mumbai on Friday at Phoenix Mills.
An announcer on a mini stage that's been erected in the courtyard of Lower Parel's Phoenix Mills heralded the launch of a new gadget. "The real moon of Karva Chauth: the iPhone 5 is here," she said. A long queue of Apple fans had been waiting to buy the iPhone5 on the day of its launch. They'd been standing for over an hour to make sure they lay their hands on the very first phones sold in the country.
Amongst the many standees were Apple fanboys, phone resellers, and office peons and servants that had been delegated to pick up the product for their masters. The contrast was very clear between those who would own the phones and those who were just there in lieu of somebody else.
"I want to be part of the experience. There is a sort of vibrant energy here," said Shreyam Desai, a student who had been part of another Apple queue in the past. "I stood in line for the iPhone 3G in the US. There was never anything like that in India and now that there is, it's a very nice experience."
Another iPhone fan waiting was Siddharth Shetty.
"It's important for me to be here on the first day. I want to be part of the tradition that Apple has been carrying out in other countries," he said, referring to the cult-style enthusiasm in which thousands of Apple customers stand for hours and sometimes days outside stores to be among the first people to get their hands on the phone.
In the meantime, reporters and camera crew cramped and pushed each other to get the best shots of actress Esha Gupta of Jannat 2 fame, as she held the phone in her hand, pouting for the cameras. Veena Parikh, a lucky customer was handed the phone, making her one of the first to own it after the official launch in India. She'd been handpicked perhaps because of her interesting story – her husband was buying her the phone as a gift on Karva Chauth.
"She can use it to facetime with our daughter who is in the US," he smiled.
Mahafreed Irani is a Mumbai-based journalist and co-editor of The Report (youtube.com/thereportlive)