Event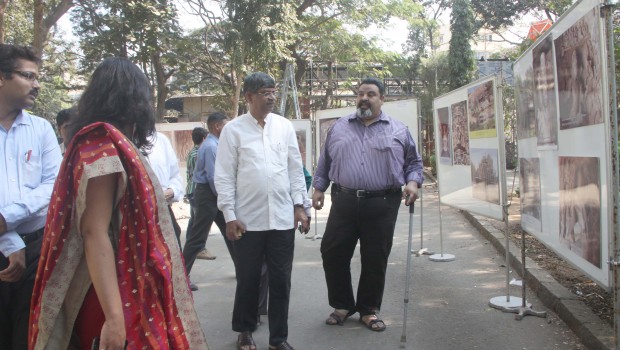 Published on December 12th, 2012
0
Archeology Day and a long-term demand
The CEMS celebrated Archeology Day and is now pushing for an Archeology Department at the University of Mumbai. A report.
by Shubha Khandekar
Lay enthusiasts, school and college students, curious onlookers and history and archaeology scholars alike, numbering close to 3,000, thronged throughout the day at the Archaeology Day celebrations organised by the Centre for Extra Mural Studies (CEMS) yesterday at the CEMS premises in Vidyanagari, Kalina, to coincide with the birth anniversary of the late Professor HD Sankalia, whose name is synonymous with Archaeology.
The celebrations were inaugurated by Dr DB Deglurkar, President of Deccan College, a premier institution for Archaeology in India, and Rajan Welukar, Vice Chancellor, University of Mumbai, who spent close to two hours examining all the exhibits.
Making a strong recommendation for the University of Mumbai for setting up a full-fledged Archaeology department in its fold, Dr Deglurkar pointed out that being one of the three oldest universities of Mumbai, it was appropriate that academic study of the past, a huge part of which is accessible only through Archaeology, must have pride of place in the University.  "CEMS has taken a commendable step by being the first institution in India to commemorate Prof Sankalia's birth anniversary in such a memorable and constructive manner," said Dr Deglurkar.
"The range of activities shown at the Archaeology Day celebrations and the energy of enthusiastic volunteers promises to carry forward the work that Prof Sankalia had begun more than 50 years ago. I wish every success to this venture by CEMS and assure you of every support and help from Deccan College," he added.
Promising every effort in setting up an archaeology department at the University, Welukar said, "The progress made in Archaeological studies by the use of scientific methods is quite amazing."
"We are trying to create awareness and interest for Archaeology among every section of society, and particularly among students," said Mugdha Karnik, Director, CEMS. "This will now be an annual feature at CEMS and we appeal to all like minded individuals and institutions to join hands with us in this effort."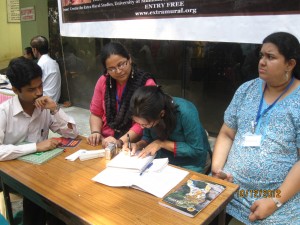 Visitors to the Archaeology Day celebrations were particularly excited with the opportunity given to dig, under the supervision of expert archaeologists,  in a mock trench created at the venue. Other activities that drew large crowds were live demos of pottery making and stone tool making, exhibition of fossils, a KBC-style quiz for school-kids, the writing of names in Modi, Kharoshthi  and Brahmi by students of epigraphy, and a film on Chandore where CEMS has been conducting excavations for the past two years under the directorship of Dr Kurush F Dalal. Cartoons on archaeological themes were also put on display.
"There is so much that's new and exciting," said Anjali Inamdar, a visitor. "Such events must be held more frequently and in multiple locations."
"I enjoyed it very much and learnt a lot. Fantastic effort, congrats to everyone who was involved," said Rajashree Khalap, another visitor.
INSTUCEN and Sathaye College were collaborators on the event, while the Anjaneri Institute of Numismatics from Nashik, Archaeological Survey of India and the Thane Oriental Research Institute also put up stalls and exhibits.
Shubha Khandekar is an author, journalist, translator, editor and cartoonist and writes on a wide range of topics in English and Marathi.