Eat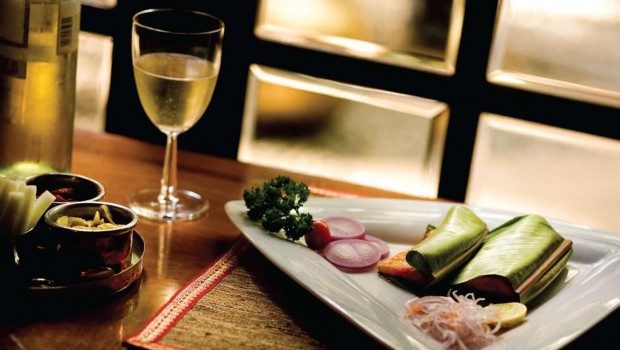 Published on November 5th, 2012
0
A delightful new concierge service
This eating out experience comes at the click of a mouse. Plus, take away reward points for being our reader.
by Rakshit Doshi
In this digital age where we can do anything at the click of a mouse or a tap of the finger, I, as a foodie, was missing something.
Now, there are a million sites where you can get reviews and watch pictures of food joints around you, get directions, even rate them yourselves. But why was nobody doing anything about providing a concierge service for restaurants? If there are travel sites that can book entire holidays for you, there had to be a site that could help you with your dinner reservations. And I was right. In fact, these guys take it a notch higher.
Check out PoshVine.com, a unique website that not only does your bookings for you (with their partnered restaurants) but rewards you for it. I wanted to dig a little deeper, and so I happened to chat with one of the co-founders of the service, Garima Satija. So here's the dope on this site… PoshVine is not simply a concierge service, but they have a threefold plan.
If you have a table reservation to make, PoshVine will make it for you, and throw in a little something for you and your guests at the table, complimentary of course, like a glass of wine or sangria and even an internal discount on your overall bill. Second, they design and curate culinary experiences for you, like master classes for dessert making, or wine and cheese tasting, and all this for a very reasonable price, too. Again, there is a little something (like high tea and tasting after the class) thrown in for free.
What I really found awesome was that they operate in many cities and are growing across the country. So the third advantage is, say, one was to travel from Delhi to Mumbai, he could hook up with an experience here through PoshVine.com, like the 'Fort Bay-Area walk' that they organise and maybe even experience the khau gallis of the city that are not otherwise known to outsiders. So one gets to know the city and its food culture, while they meet some locals as well. Cool, right? And the best thing is that the membership is, you guessed it, FREE!
Plus, you can earn reward points on each booking you do from the site: 100 points for restaurant reservations and 250 for booking 'experiences'. In fact, Garima was gracious enough to extend some reward points just for you guys. You can earn 1,000 points just by reading this post! So follow the instructions at the bottom of this article and sign up.
I was very happy with this initiative and I am dying to try some experiences, but the service starts only from November 10. Until then, give the site a shot and become a member. It's not costing you anything, well for the moment at least, since they plan to take away the freebies later, says Garima.
The downside, however small, is the fact that the service is not for the massy restaurants just yet. I mean, we are talking Sofitels and Tridents of the world, but you also have a Spaghetti Kitchen or an Indigo, which is not exactly five starry but for an average earner, but it's not your weekday haunt either. But they are working on it and they will have a hundred associate restaurants by December 2012.
So here's wishing PoshVine well and you guys a happy, fresh, new approach to a culinary experience in your city.
The Metrognome.in readers get 1,000 reward points for signing up with PoshVine till November 10. You can use these points to book a table, an experience or something even more exciting. Email us at editor@themetrognome.in to get your coupon code and avail of this special offer.
(Picture courtesy minna-minni.blogspot.com)