Eat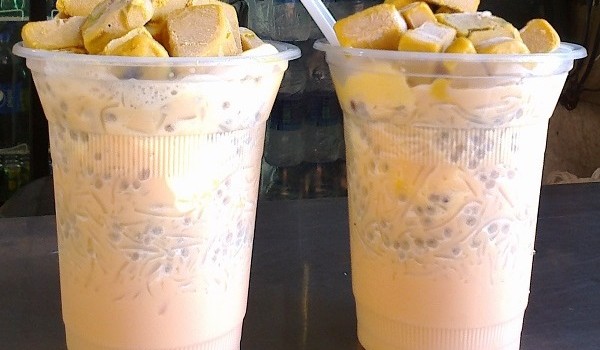 Published on April 10th, 2015
2
5 must-visit eateries to beat the heat
We pick five of Mumbai's best juice and falooda centres that whip up awesome concoctions to cool you off this summer.
by Ravi Shet
The mercury is rising by the day and making us more tired, thirsty and craving for cool food. This summer, beat the heat by consuming fresh fruit juices, ice creams, faloodas, and kulfis.
In our endeavour to keep the citizens of this great city well hydrated and healthy this summer,we present a handy list of places to help beat the heat with their mind-blowing concoctions and versatile variations! Read on…
Gunjal Juice Center, Dadar TT
Established in 1960, this place has been a haven for riders passing from Tilak Bridge towards Khodadad Circle, Dadar TT. The centre is open between 10.30 am and 11.00 pm. All juices are made as per order; they don't stock any of their juices and they never use stale fruit. The ever-smiling manager Swapnil Karale says that their lemon juice (Rs 15), watermelon juice (Rs 40) and mango milkshake (Rs 100, in pic on left) are hot selling items in this season.
Must try – Watermelon juice and Mango milkshake.
Apple A Day, Khar West
Looking for healthy, fresh vegetable and fruit juices with no sugar or additives? This little place in Khar is worth a visit. Founded by the Sakpal brothers – Kiran and Sanket– in May 2013, this place is a boon to the people who believe that they should consume their juices in a fresh and natural form.Chopping and blending of vegetables and fruits are done only once you place the order. Their Carrot-Beet-Ginger-Mint (Rs 69), Carrot-Cucumber-Celery (Rs 69) and Wheatgrass Shot (Rs 69) are really worth trying. Kiran Sakpal, co-founder of this establishment says that even though they have a menu, they offer customised preparations as per customer's requirements. For instance, if you don't want ginger in your Carrot-Beet-Ginger-Mint juice, they will do it for you, as also whip up a juice with the ingredients of your choice.
Must try – Carrot-Beet-Ginger-Mint and Carrot-Cucumber-Celery juices to combat the heat.
Baba Falooda, Mahim
Look no further for cool and quick service than Baba Falooda (see their kulfi falooda in pic above). Irfanbhai, the son of owner Abdullah Bilakhia, says that they have been in the business for the past 34 years and believe that all the 20-odd items on the menu are quite popular among the people who throng to their place. Hence, they do not believe in adding 100 more recipes to the menu, focussing instead on delivering what the public loves. The Baba Special Falooda (Rs 100), the Dry Rabdi Kulfi Falooda (Rs 100) and Baba Double Special Falooda (Rs 130) are my personal favourites from this place.
Must try – Baba Special Falooda and Dry Rabdi Kulfi Falooda for sinful gluttony.
Prabhu Ice Cream, Mulund West
Situated diagonally opposite Mulund railway station, this place has been a hit among Mulund residents for years now. Established
24 years ago, they have been serving people from 9.30 am to 1.00 am from the time of their inception. Sunil Karle, manager, says that their customers demand their kulfis and mango milkshake more during the summer season. I love their Kulfi Falooda Rabdi (Rs 60) served in a flat dish and their Mango Thick Shake (Rs 50) in the summer. Also, their Mango Sandwich Ice Cream (Rs 30) which consists of a slab of mango ice cream in between two wafer biscuits, is really good.
Must try – Mango Sandwich Ice Cream and Kulfi Falooda Rabdi.
Sukh Sagar Juice Centre, Girgaon Chowpatty
This place has been a wonderful source of refreshment for people staying near Girgaon Chowpatty for their fresh fruit juices and faloodas. In operation for the past 50 years, they have been catering to their customers with good quality and service. Their Mix Fruit Sundae (Rs 175), Special Dry Fruit Falooda (Rs 170) and Mango Milkshake (Rs 170) are the best picks for summer.They are really busy after 7 pm every day as they take orders for faloodas and milk shakes, so you might want to visit or place your order earlier.
Must try – Mango Milkshake and Special Dry Fruit Falooda.
(All pictures courtesy Ravi Shet)