Do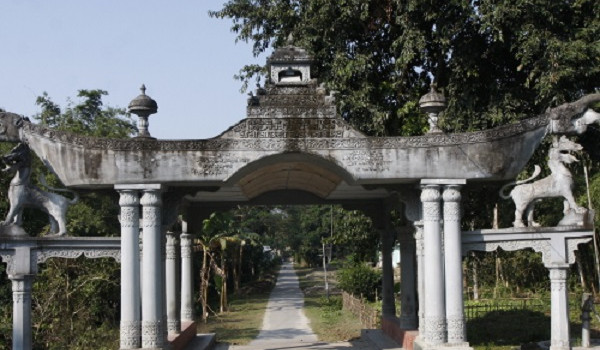 Published on October 28th, 2013
0
Two events to liven up your Monday
Mondays start the working week, but there's no reason you should have a sombre evening. Pick from two events today.
Yes, Mondays sure are a painful day of the week to go through, but why not set the stage for a cheerful Tuesday with some dance and art? Today, two events – one on classical dance from Assam and the other, an art showing at Colaba, are worth checking out.
#1: Sattriya: Classical dance of Assam
India is home to some exceptional forms of dance, with each state boasting of it's own kind. On October 28, Dr Sunil Kothari will give an illustrated talk on 'Sattriya', the classical dance of Assam, with excerpts from a DVD on the Sattras, or Monsatries, on Majuli island on the banks of the river Brahmaputra, at Jnanapravaha.
The Sattras have been practicing a form of devotional dance for the past 500 years, written and directed by the 15th century scholar and the Neo-Vaishnavite saint Sankaradeva. He propagated 'Eka Nama Sharan' and his dance drama from 'Ankiya Bhaona' has morphed into a classical dance Sattriya, which is now recognised as the eighth Indian classical dance form.
Dr Kothari will be accompanied by Prateesha Suresh, an exponent of Sattriya to perform the salient features of this rare form.
Padma Shree and Sangeet Natak Akademi awardee, dance historian, scholar, author and critic Dr Sunil Kothari, is a former Dean and Professor at the School of Arts and Aesthetics, JNU, New Delhi. He has authored several books on dance including ones on Bharatnatyam, Kathak, Odissi, Kuchipudi and New Directions in Indian Dance. A Fullbright Professor, he has lectured at several universities in India and abroad.
Head to Jnanapravaha, Queen's Mansion, 3rd Floor, Ghanshyam Talwatkar Marg, beside Cathedral Middle School, Fort. The event starts at 6 pm. Entry is free but on a first come, first serve basis and seating is limited. Call 022 2207 2974/75 or look up www.jp-india.org.
#2: Solo showing: Perceptions from the Precipice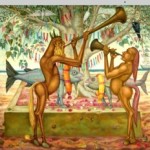 Kerala-based artist Gopikrishna's solo show titled Perceptions from the Precipice opens at Art Musings, Colaba, today.
The paintings are in oils and watercolours, where humans and animals interact together in a mythical space born out of the artist's imagination. A storyteller at heart, Gopikrishna paints vivid scenes with his mythical creatures and characters and the effect is as mesmerising as pages from any fairytale. Myriad hues combined with fluid but defined forms add a dimension of surrealism to these works. The ordinary and the impossible, unity and solititude, illumination and darkness, all come together in a seamless harmony in the series.
The works were painted in a two-year time span, between 2011 to 2013. According to the artist, "This body of paintings represent what has been glimpsed, experienced, memorised and realised through this period. Life, as always, has been a traverse through pinnacles and ravines. Paintings thus born bear evidence of the secretive existences perceived from the precipices of life. They reveal a state of timelessness as unaffected by the bangs of the time-bound. They see out the spiritual fibres deeply hidden in the structure of the life-forms."
The show opens on Monday,October 28 and goes on till December 5.The artist will be present at the opening. Catch the showing at Art Musings, 1, Admiralty Building, Colaba Cross Lane. Call 022 2216 3339/2218 6071 for details.
(Compiled by Medha Kulkarni. Pictures courtesy www.jp-india.org and artmusings.net)