Do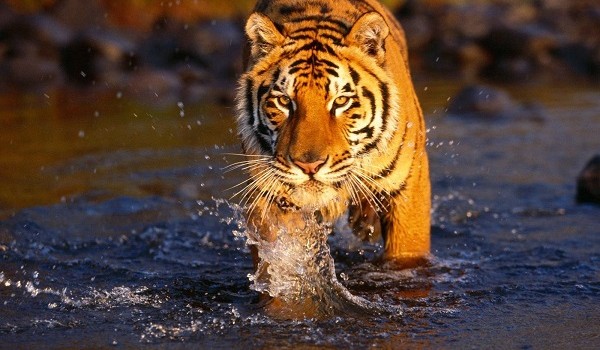 Published on September 29th, 2014
0
Tiger Cyclo Walk returns
After last year, the Tadoba to Mumbai tiger awareness drive returns – this time, it kicks off in January 2015.
by The Editors | editor@themetrognome.in
It's a distance of 1,200 km, sometimes over difficult terrain, many times over difficult circumstances. But it's all for a great cause, and it involves tigers.
After a successful drive last year, the Tiger Cyco Walk returns for its second edition this year, too. The initiative involves the traversing of about 1,200 km on foot or on bicycles, to spread awareness about the dwindling numbers of tigers and the lack of an ecological cover to support them.

Led by noted trekker, mountaineer and walker Sunil Joshi (in pic on left), who conceptualised the drive and conducted it last year too, the Tiger Cyclo Walk will cover the huge distance from January 1 to February 7, 2015. The drive will kick off from Mohorli Gate, Tadoba on January 1, before travelling taking a circuitous tour from Chandrapur and culminating in Mumbai on February 7, 2015 (see entire route map here). Like last year, the group managing the tour and those who sign up for the walk will involve locals in the drive by asking them to accompany them for at least one kilometre, besides showing educational clips and giving talks.
"Come what may, we will cycle the whole distance and promote the 'Save the Tigers' cause to the masses," Sunil says. "On each halt, there will be slide shows, screenings of films and lectures about tigers, environment and forests in educational institutions and social organisations. We will also undertake tree plantation ceremonies en route."
Sunil has previously walked 2,560 km in Norway, from North Cape (Northern tip of Norway ) to Lindesnes (Southern tip of Norway) while he represented India for 'Walk Norway Programme'. "We wish to spread awareness and help people in and around the State's existing forests to protect the jungles. The plantation of more and more Indian origin trees will balance the ecology. Protecting our wilderness will, in turn, protect the tiger," he explains.
Those wishing to join the awareness drive can contact Sunil Joshi on tiger.cyclowalk@gmail.com/+91-92233 19216.
(Featured image courtesy www.fanpop.com)