Do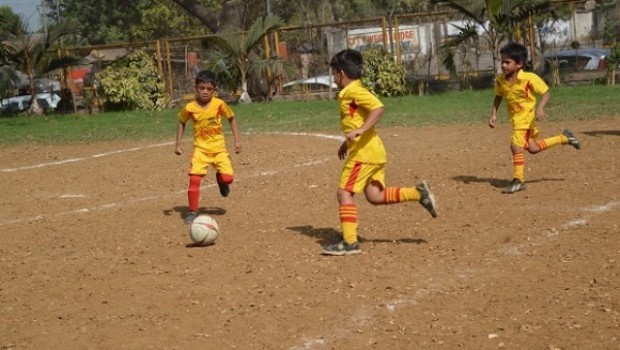 Published on November 3rd, 2014
0
Send your child to this football camp
Experienced coaches will train children aged between 5 and 10 years in this four month long football camp in Borivali.
by The Editors | editor@themetrognome.in
The importance of sports in daily life cannot be underlined enough. Unfortunately, several parents don't actively encourage their children to take up a sport.
However, football is slowly gaining prominence in the minds of parents, especially with the launch of the recent football league. Now, very young boys and girls are showing an interest and aptitude for the sport.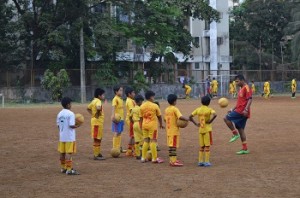 The Vintage Football Club in IC Colony, Borivali, has been catering to a large population of young children and teenaged footballers in the area for several years now. Prominent among its activities is the free training imparted to the children living in the Ganpat Patil Nagar slums close by. Says Conrad Pinto, one of the coaches attached to the Club, "Football is a sport that inculcates discipline, team work, solidarity and utmost fitness. We hope many more children will take up the sport in the days to come."
In keeping with their several programmes promoting the sport, the Club is hosting a four-month football camp for children aged between five to 10 years at the ground. Titled 'Grassroots Football Programme', the camp starts today and enrollment for the same was opened last week to a very good response. The camp will take place between November 3, 2014 to February 27, 2014.
"The camp will be taken in the evening hours, every day from Monday to Friday," Conrad explains. "Children in this age group are free in the evenings, and their time can be productively utilised in learning to play football." The camp costs Rs 4,500 for four months or Rs 1,200 per month, with Rs 500 charged extra for the child's uniform. "We are not admitting very young children as of now, because they might fall and get hurt. Broadly, we are looking at enrolling Standard I to IV for the camp." Underprivileged children will be trained free of cost. "All children have to arranged for their own shin pads and football boots," Conrad says.
The Vintage Football Club is located near Bhakti Complex, IC Extension, Link Road, Kandarpada, Dahisar (W). Call Neel on +91-98208 20297 for details.