Do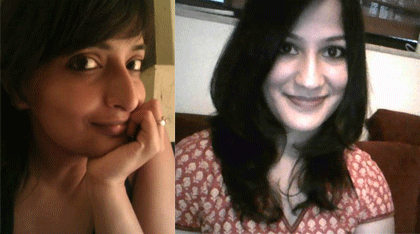 Published on November 29th, 2012
0
How Crude!
These women debunk the idea of art being elitist, unreachable and beyond the realm of ordinary understanding through Crude Area.
It's a small firm as of now – having started operations a month ago in Bandra – but Crude Area has already signed up 20 artists, some of them international names. So probably there is some truth in what they say: all it takes for a great idea to take off is some talent and a whole lot of sincerity.
Bindu Nair Maitra (in the featured image on the left), of the duo that started Crude Area – the other is Shweta Bhandari – as a platform for graphic art, artists and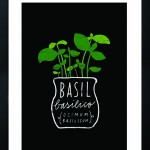 buyers from all over the world, spoke to The Metrognome about the whys and hows of starting the business. "The bingo moment for me (about starting Crude Area) came after I had placed a big order of lovely T-shirts on a famous American website, and over a month later, the order just never reached me. There was a problem at Customs, and though the site refunded my money, I was frustrated to know that merely being willing to pay for things was not enough – those things had to reach consumers, too."
Bindu has worked in advertising,  and has always loved graphic art – this helps her curate work for the site, while Shweta handles business development. "We target urban professionals in the 25 to 40 age bracket, who are people wanting to do up their homes in ways that express who they were. It was such a simple idea – to bring contemporary graphic art to people at a reasonable price, to customise it as per their needs – and it slowly took shape. We started with art prints, but our future plans include designing iPhone cases, decals, and helping people 'do up' walls in their homes," she says.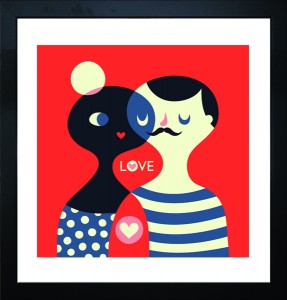 However, the focus is on showcasing contemporary Indian graphic art that has moved beyond the "Horn Ok Please category," as Bindu puts it, and on work that is not kitschy or 'exotic Indian art'. "Our work is representative of India today, and we provide art that people want for their homes. In a city like Mumbai, where so many people live in rented apartments and are not allowed to drill holes into their walls, we have art that can be stuck on walls." The pricing is more than competitive, too – the smallest works cost Rs 1,750 and the largest prints are priced at Rs 9,000.
"We're not offering fine art at all, just lovely contemporary graphic art that nobody else is offering in the country at the moment," Bindu says. "Also, we're looking for artists wanting to display their work. The artist has to sign up with us, send us high resolution images of their work, and we do the printing and shipping as per customers' demand." The company promises that the product will be delivered to your doorstep within seven days of placing the order; its operations currently include Mumbai, Delhi and Bangalore.
A major learning thus far for the duo has been that more Indian men than women are interested in purchasing quality art for their homes. "Also, we're constantly reinventing – art is a very subjective thing for everybody, so we're catering to different tastes all the time. There is so much talent waiting to be showcased, and so many people looking to purchase quality art at a great price. We fulfil the need for both," Bindu says.
Browse, shop or simply check out graphic art at www.crudearea.com.