Do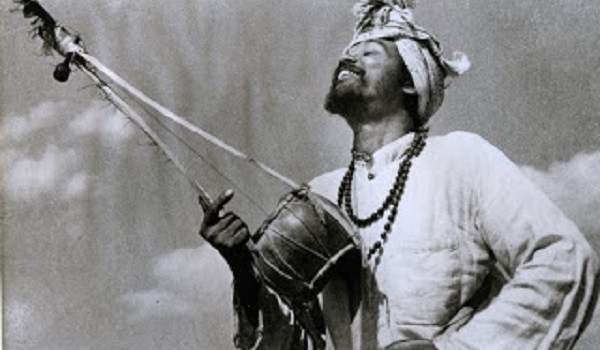 Published on July 13th, 2013
0
Baulish delights
A total fun weekend awaits Mumbai's music lovers, as the Bauls of Bengal perform at various spots in the city.
by Medha Kulkarni
This weekend promises to be an absolute treat for music lovers across the city. From July 13 to 15, different locations across the city will play host to an introduction to the Bauls of Bengal with Lakshman Das Baul.
The word 'Baul' has its etymological origin in the Sanskrit words 'Vatula' (madcap), or 'Vyakula' (restless) and used for someone who is 'possessed' or 'crazy'. The Bauls originally were a nonconformist people who rejected societal norms to form a sect where music was their religion. Baul is the name that is given to the genre of folk music developed by this sect.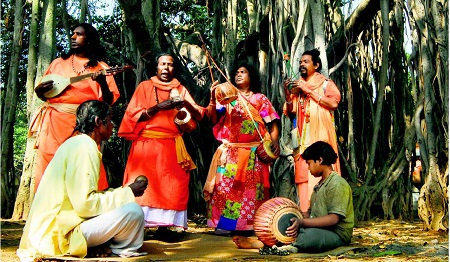 Lakshman Das Baul is a disciple and the adopted son of renowned Baul master and composer Shri Shudhir Goshai of famous Joydev-Tamaltala Ashram in Birbhum District. He is a young performer well known for his magnificent energetic performances. He accompanies himself with Anandalahari and Dotara while he sings. He has performed in many parts of India. After the demise of Shri Shudhir Goshai, he has looked after the Joydev-Tamaltala Ashram, where he lives with his wife and son and the Mother (the companion of Shri Shudhir Goshai). He has been collaborating with the renowned master Parvathy Baul.
The music of the Bauls is not only a stunning art form, but is also an oral documentation of history as the Bauls are storytellers at heart. The nomadic people travel the country singing and performing and enthralling and entertaining, but it is an art that is unfortunately increasingly under the threat of extinction. This is a wonderful opportunity to experience this art and also to support it and ensure it's survival.A rich repertoire of knowledge, this art promises to mesmerize it's audience.
Here is the itinerary for this event :
July 13 7 pm to 8.30 pm, Vivekananda Auditorium, Ramakrishna Mission, and Khar West.
July 14 11 am to 12.30 pm, New Acropolis Centre, A-0 Connaught Mansions, opposite Colaba Post Office, Colaba AND 6.30 pm to 8.30 pm, Sangeet Mahabharti,10th Road, Opposite Amitabh Bachchan's Bungalow, Juhu.
July 15 6.30 pm to 8.30 pm, Comet Media Foundation, 301 Meher House, 15 Cawasji Patel Street, Fort.
(Pictures courtesy ushaharding.blogspot.com, epaper.timesofindia.com)