Uncategorized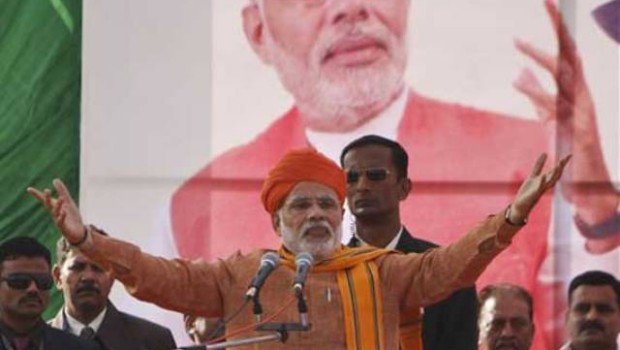 Published on April 19th, 2014
1
Varanasi aims to halt the Modi juggernaut
Academics and mediapersons are gearing up in different ways to try and stop Narendra Modi from being elected in Varanasi.
by Humra  Quraishi
Part 3 of the 'Your Vote' campaign for Lok Sabha 2014.
"Halt Narendra Modi! Save this country from destruction!" This seems to be a common refrain in Varanasi these days. Just two days ago, the Varanasi- based historian, Dr Mohammad Arif – he taught at the Benaras Hindu University and now heads the All India Secular Forum – told me that Varanasi-based activists and academics is to halt Modi.
He said, "A person like Narendra Modi, who is a permanent source of anxiety and insecurity for very large sections of our society, cannot and should not be allowed to lead India…his infamous role in the massacre of over 3,000 Muslims in his State in 2002 is being brushed aside and he is promoted as morally 'fit enough' to lead the nation.
"False statistical claims, full of half-truths, are being used to present Gujarat as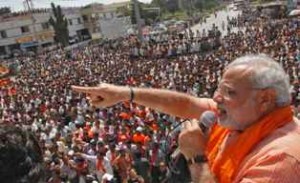 a model that all of India should follow to attain high economic growth. The voices of reason critical of Modi within his own party are being ignored and even attacked to silence them…"
There are several who are heading towards Varanasi to take on Modi, as the latter tries his luck from the fabled place. Shifting base from Noida to Varanasi for this stretch is the editor of The Bismillah News, Ahmed Suhail Siddiqui. He claims he is determined to take on Modi as an independent candidate.
To quote Siddiqui, "In Varanasi, candidates of all the parties are fighting a 'fixed' battle against Modi, to help him win. I informed them that if these parties were serious of the dangers of Modi becoming the Prime Minister of India, then why did their top leaders like Sonia, Rahul, Priyanka, Mulayam Singh Yadav not ensure Modi's defeat by contesting against him in Varanasi and Vadodara? Instead , these parties have put up weak candidates."
He continued, "Kejriwal is helping Modi all over India. Out of 450-odd candidates put up by AAP all over India, some 45 minority people have been put up by AAP. But AAP has not put up minority candidates from seats traditionally having a minority influence. Why? Is this not the other side of the coin of the same policy by which minority-populated seats were reserved for SC/ST to deny minorities natural representation in democracy?"      
In Delhi, there are others who are showing the courage to stand up and openly protest. Ravi Singh, co-publisher of the Aleph Book Company, resigned this week in protest of Rupa's (Aleph's publishing partner) decision to publish the English translation of 67 poems of Narendra Modi. The volume is set to hit the market during the ongoing election season.
Humra Quraishi is a senior political journalist based in Gurgaon. 'Your Vote' is a column capturing the Lok Sabha 2014 fervour. If you have an interesting insight or trend to be featured here, write to editor@themetrognome.in with the subject line 'Your vote'.
(Pictures courtesy www.indiatvnews.com)