Places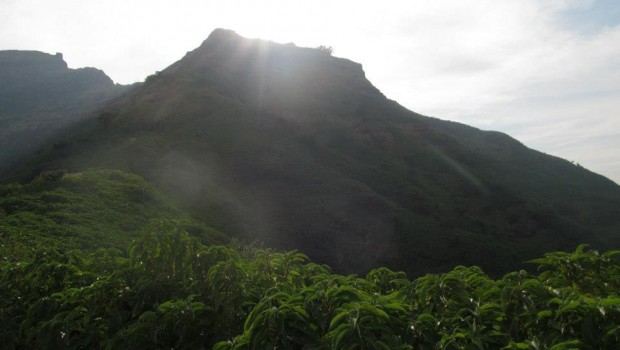 Published on November 16th, 2012
0
When I nearly lost my life
A student trekked to Torna and found her life flashing before her eyes between a rock and a rough place. But the rest of her trek was great.
by Bhagirathi N
Amazing, superb, challenging, tiring, fun – all of these adjectives together fail to express how the my recent trek to Rajgad was.
According to our itinerary, we started from Borivali on November 31 2012 at 7 am and reached Gunjawne village at 1 pm. From there, we started our actual trek. The instructions to us were brief and strict – there were no toilets, so you could defecate in the open if you wished, you couldn't wear sandals, slippers, or any fancy footwear, you had to carry at least two litres of drinking water, mobiles, cameras and other expensive equipment was to be carried individually, no stinking socks, no talking while trekking.
We also carried caps, carry mats to sleep on, bedsheets or pullovers, warm clothes, torches, and haversacks. The plan was to stop at a temple near Rajgad fort and stay there overnight for the first day. There was also a rescue team accompanying us; these were regular trekkers carrying a lot of equipment. One of them, named Richard, is not only a regular trekker but an experienced climber, too. Mangesh Karandikar, one of our professors, had planned this entire trek for us. He was leading the team. While, the rescue team was supposed to ensure that none of us was left behind.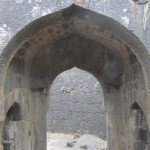 We reached the temple, crossing rough, rocky patches, and entered Rajgad through the Chor Darwaza around 4 or 5 pm. The temperature was below 20 degree Celsius. A little later, we chanced upon a dirty pond that held drinking water, and a dirtier pond next to it for washing purposes. There came a woman with a bottle of chhaas – which was the only drink we could afford at that point of time.
We lost half of our number who decided to climb down from Rajgad because they didn't think they were fit enough to trek further to Torna. The rest of us went to bed at about 10 pm near a camp fire. Rising at 5 am the next day, we started our trek two hours later, after filling our water bottles. There are no water bodies on the route to Torna, and even the one-and-half litre bottle I was carrying was not enough.
That second day posed the greatest challenge to my endurance. We walked, walked, and walked. It was fun trekking through rocky terrain, slippery ridges, and small unprotected forests. We took small breaks after every hour. I was the slowest trekker on Day 2.
We crossed several mountains. The next was my favourite part of the trek – over 4,000 feet high, the temperate was 18 degrees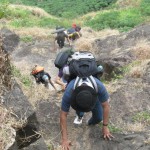 Celsius. We were completely exhausted, and then a steep ascent faced us. I climbed up, which was easy, but was taken aback to see two huge rocks with narrow lanes to walk along, joined by a single ridge which could hardly accommodate one of your feet at one time. Richard offered to help, and all I had to do was follow his footsteps and balance my body and my huge bag. Miss a step, and you could die.
I climbed down the first rock holding Richard's hand; he was standing on the second rock welcoming me. As soon as I climbed up the second rock and let go of his hand, I realised I was losing my balance. My life flashed before me, and so did glimpses of silly ads for Mountain Dew and Thums Up. Frightened, I called out "Richardddd…" and tried my best to balance myself. And before Richard could reach me, I swiftly reached level land.
After an hour, around 3 pm, we reached Torna and desperately looked for water and found it soon. About 45 minutes later, we started the descent from Torna. This time, I was accompanied all the way by by Ninad, a fellow trekker.
I've brought home a snake skin which one of my friends had found during the trek. My only regret is that I wasn't carrying a good camera on the trek.
Bhagirathi N is a first year student of Masters in Communication and Journalism.
(Pictures courtesy Bibin Alexander)