Deal with it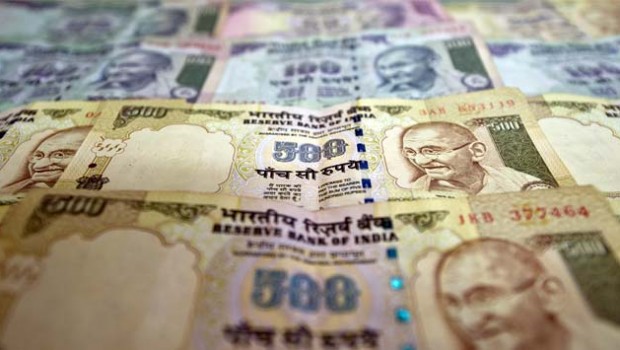 Published on February 25th, 2013
0
Raise IT exemption limit, says the salaried class
Survey across the country's metros and Tier II cities reveals that people want more exemptions on HRA, transport allowance and health.
Budget 2013-2014 will soon be upon us, and people are already awaiting news of new tax slabs. However, a comprehensive survey by the Associated Chamber of Commerce (ASSOCHAM) across the country reveals that a vast majority of the salaried class employed in a host of trade and industry sectors wants Finance Minister P Chidambaram to raise the exemption limit of income tax to at least Rs 3,00,000.
The survey reveals that people also want him to increase deductions such as medical and educational allowances in the Union Budget, so that they are left with more purchasing power.
The survey was conducted in Delhi-NCR, Mumbai, Kolkata, Chennai, Bangalore, Ahmedabad, Hyderabad, Pune, Chandigarh and Dehradun, and was titled, 'Budget 2013: Common man's expectations from the FM'. About 2,500 employees from different sectors were covered by the survey from each city.
Over 89 per cent of respondents said that the slab of tax-free income has not moved up in line with real inflation. "The current basic exemption limit of Rs 2,00,000 should be increased to at least Rs 3,00,000, with the exemption limit for women going up to Rs 3,50,000. This will increase the purchasing power of individuals and stimulate demand," the survey reads.
"Pushing the basic exemption limit will also align it with the proposals made by the Parliamentary Standing Committee on the Direct Taxes Code (DTC)", the survey noted.
With increasing healthcare costs, the existing tax free limit of Rs 15,000 should be increased to Rs 50,000; the same also needs to be considered in the Budget, said 89 per cent of respondents.
The transportation allowance granted by employers to employees (for commuting between the place of work and residence) is tax-free to the extent of Rs 800 per month. This limit was fixed more than a decade ago, and definitely needs to be revised upwards to at least Rs 3,000 per month, given the rising commuting costs across the country, finds the survey.
"Additional benefits related to housing, the deduction limit for payment of interest (on self occupied property) has remained constant at Rs 1,50,000 since 2001. There is an increase in property prices and accordingly the amount of loan. An increase in the exemption limit to Rs 2,50,000 will be a welcome change.
"Section 80C of the IT Act provides a deduction of Rs 1,00,000 for certain investments. This provision helps people in making forced savings that helps them in the future. A common man expects this limit to be increased to Rs 2,00,000 with sub-limit of Rs 50,000 exclusively for insurance and pension," says DS Rawat, Secretary General, ASSOCHAM.
The survey was able to target employees from 18 broad sectors, with maximum share contributed by employees from IT/ITes sector (17 per cent). 11 per cent of the respondents came from financial services. Employees working in engineering and telecom sector contributed 9 per cent and 8 per cent respectively in the questionnaire. Nearly 6 per cent of the employees belonged from market research/KPO and media background each.
Around 55 per cent of the survey respondents fall under the age bracket of 25 to 29 years, followed by 30 to 39 years (26 per cent), 40 to 49 years (16 per cent), 50 to 59 years (2 per cent) and 60 to 65 years.
"Investments in infrastructure bonds are currently not allowed as a deduction up to Rs 20,000. These bonds have proved to be quite popular and the limit should be increased to Rs 50,000, considering that the Government needs massive funds for the development of the infrastructure sector and also the lock in period be restricted to five years," added 82 per cent of respondents.
Over 71 per cent of respondents demanded for national pension system (NPS) brought under the EEE (exempt-exempt-exempt) as against EET (exempt-exempt-tax) at present. This means that investors get a tax exemption at all three stages of investment, appreciation and withdrawal.
(Picture courtesy profit.ndtv.com)