Little people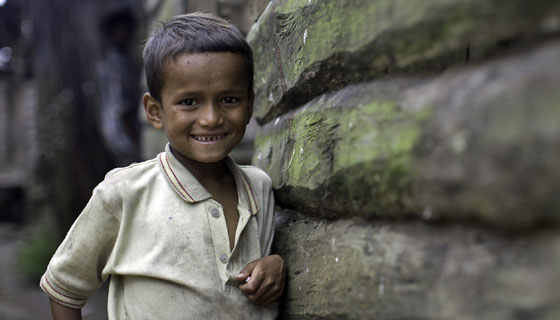 Published on March 9th, 2015
4
City-based NGO is reuniting lost children with their families
A wonderful nation-wide initiative to reunite children currently living in children's homes with their families was kickstarted in Mumbai last week.
by The Editors | editor@themetrognome.in
Every parent's worst nightmare centres around their children – that they are hurt, lost or dead, and that the parent is unable to keep their child out of harm's way. Unfortunately, and despite all precautions to the contrary, some parents are faced with the trauma of losing their child. India registers staggering numbers of 'missing' or 'lost' cases of children every year, where most are abducted while the others run away from home. In most cases, however, the child is a victim of trafficking.
Where do children go, once their link to their home is abruptly broken? Some land up in children's homes across the country, while thousands of others continue to remain 'lost' forever. How do children housed in children's homes find their way back, if they ever do?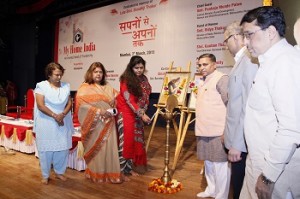 A city-based NGO, My Home India, has been doing notable work in reuniting children housed in children's homes with their families. Over the last year and a half, the NGO has successfully reunited 166 such children from a Dongri-based children's home, and helped four more children from Shahadra and Tis Hazari, New Delhi. The NGO is now going national with its noble work – last week, it launched 'Sapno Se Apno Tak', a nationwide programme that seeks to reunite all children sheltered in children's homes  in India with their families.
Said Sunil Deodhar, founder, My Home India, "Under this project, we first try to gather all the details about children from the Children's Home authorities. Later, we attempt to track the child's family through a nation-wide network of our volunteers and then extend all possible help to the family in completing the legal process of release. However, our job doesn't end here. We make an effort to keep in touch with the reunited children and their families." He added that on a regular basis, the NGO conducts counselling sessions, medical camps and festival celebrations at children's homes in coordination with the authorities. "We will work in association with various Government authorities and NGOs to spread awareness about this problem and obliterate the root causes of child trafficking in the country. We have recently received permission from the Ministry of Women and Child Development, Maharashtra to work at all children's homes in the State."
The launch of the initiative took place at Veer Savarkar Sabhagruha, Dadar, and was dedicated to the memory of Eknath Thakur, Chairman, Saraswat Bank and former President of My Home India.
The NGO intends to set up a My Home India unit in every children's home in the country, hoping to reunite every child with its family over the next five or six years.
(Picture courtesy tbtchome.blogspot.com. Featured image used for representational purpose only)