Diaries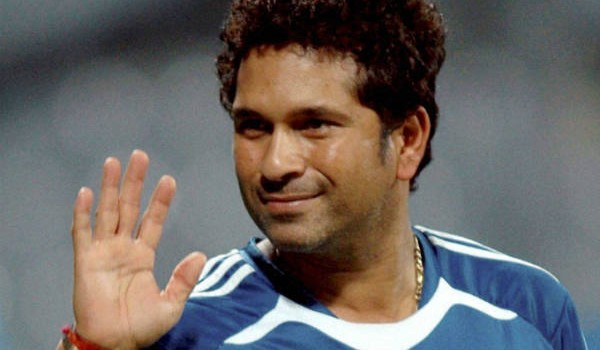 Published on December 28th, 2012
0
Heartbreak of the year
Sachin Tendulkar retired from ODI cricket. And the big hole he leaves behind proves that in cricket, Sach is life.
by Vrushali Lad | vrushali@themetrognome.in
Part 8 of the Yearender Diaries
I was not a cricket fan when Sachin Tendulkar started playing international one day cricket. I wasn't even in the country when he first started receiving a respectable amount of newspaper coverage – we stayed in the Middle East and my parents would read about his exploits in the day's Maharashtra Times that would arrive on our doorstep later that afternoon. My early impressions of the diminutive, curly-haired boy were 'Okay, so he plays a bit of cricket, doesn't everybody?'
We returned to India for good after the Gulf War broke out in 1989, and I began watching cricket when cable TV was installed in my house and the general hysteria over cricket in the country got to me as well. From being somebody who played a bit of cricket to somebody who got cuter the more you saw him and who batted like a dream and actually kept you interested the entire time he was on the field, Sachin Tendulkar absolutely did it for me. I was completely and absolutely in love with Sachin Tendulkar, and as the years passed and his form plummeted, then peaked, as he took long injury layoffs and came back and played with even greater genius, my love for him only deepened. It's like never forgetting your first love, especially if that first love continues to reside in your neighbourhood though both of you are now married to other people and have children, but as you watch him leave for work every morning, you feel a rising respect for his poise, the first grey hair on his temples, the way he keeps his temper even when his kids are pummeling him with his fists in the throes of a mega tantrum…
But I digress.
Sachin Tendulkar also did it for me because of the absolute class he exhibited, especially off the field. There was no pushy trophy wife tailing him all over the world as he toured and played, there were no hints of inappropriate dalliances with film actresses. No politically incorrect, flippant comments. No comments at all in the face of unrelenting criticism. No sign of his phenomenal success going to his head, no sign of his frequent failures pulling him down. In time, Sachin became the gold standard for all that was expected of role models around the world – so much so, that when the world crashed all around Tiger Woods, I heard several people remark, "Not everyone can handle success. Not everyone is Sachin Tendulkar."
I never realised how strong my attraction for Sachin Tendulkar was, till I got the chance to see him in person at a book release event. I am still disconcerted by the fact that Sachin is not as portly as he appears on screen or in pictures. And while everybody chased him at the end of the event for an autograph or a picture, my awe of the great man prevented me from doing more than shoot a video and click several pictures from afar; I didn't have the courage to ask him for an autograph. It even pained me a little to see how patient the guy was with the swarms of reporters around him, smiling at all those he made eye contact with, never refusing to sign the notepads brought to him by shy, wide-eyed little boys and girls who could only stare.
It took me very long to realise that Sachin Tendulkar had always been a role model for me, long before I had vocalised the thought that I didn't have any role models who were also celebrities. I probably thought my only sporting role model was Roger Federer, but as I clapped till I couldn't feel my hands any more every time Federer won another Grand Slam, I dimly recalled losing the feeling in my hands in similar fashion every time Sachin gave us a century.
What links me for eternity to somebody like Sachin Tendulkar is the confidence that he will never let me down. That if he does, I will still forgive him because he's been such a definitive part of my growing up years. For being a standout role model in a land otherwise littered with Bollywood types, whose sole claim to any fame is that they make extraordinary amounts of money for not much work or talent. For being the reason why noobs such as I began watching cricket in earnest, and learnt the various tricks of the game while he delighted the nation.
Sachin Tendulkar finally called it quits last week. An expected end, but this may have been the first time he's let anyone down with his timing. Call me selfish, but I would have liked to see him hang about for the Pakistan tour, and yet, I felt a quiet pride over a career that was beyond sterling. Despite all the respect I feel for him, I'm not a sycophantic, blind believer – I felt his new hairstyle was the stupidest thing I saw all year, and he shouldn't have postponed his retirement despite a dip in form, occupying space that was precious to those waiting impatiently in the wings – so I truly believe that he should have gone in happier circumstances.
And yet, though I knew this was coming, this was truly the heartbreak of the year. And my heart will remain broken all through this lifetime.
Now if only I can do something about getting that autograph…
'Diaries' is a series of stories on one theme. The Yearender Diaries seek to capture the most telling moments, happenings and people in the city this year. Look out for Controversy of the year tomorrow.