Kharcha paani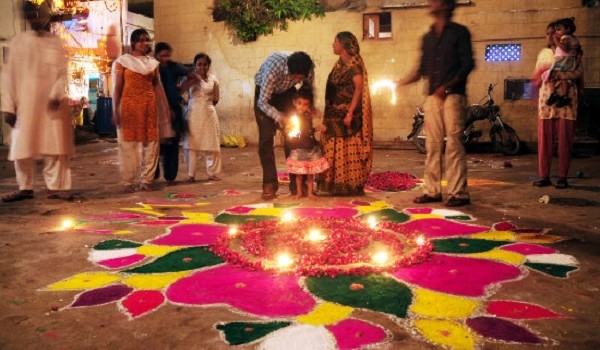 Published on October 10th, 2013
0
Mumbai will spend less this Diwali: Survey
City is second to New Delhi in probable cut in Diwali spending; inflation and shaky job situation are the reasons.
by The Editors | editor@themetrognome.in
Diwali will be upon us in November, but it seems that worried Mumbaikars are practicing thrift already.
A country-wide survey conducted by ASSOCHAM (Associated Chambers of Commerce and Industry) and released recently reveals that this Diwali, there will be a 40 per cent cut in most households's festive budgets, with Delhi-NCR topping the list. The survey sample includes a majority of middle and lower income families.
The reasons given for slashing their Diwali spends were: rising monthly expenses due to high inflation, less job opportunities, shrinking real wages, and staggering costs of food commodities that are commonly used during Diwali.
Titled 'High prices dampening the festive spirit', the survey was conducted under the aegis of ASSOCHAM and showed that over 72 per cent respondents from middle and lower middle income families would spend nearly 25 per cent of their monthly salaries on Diwali for shopping, sweets, gifting, apparel etc. Delhi-NCR is on top of the chart projecting curtailment of festive budget thanks to eroding purchasing power, while Mumbai ranks second, followed by Ahmedabad, Kolkata and Chennai.
 The survey was conducted over two months beginning August to September 2013 in major cities like Delhi, Mumbai, Kolkata, Chennai, Ahmedabad, Hyderabad, Pune, Chandigarh, Dehradun etc. A little over 200 persons were selected from each city on an average. 

"The skyrocketing prices of essential commodities have left the aam aadmi  hard pressed. Be it sweets, dry fruits, crackers, pulses, dairy products, fruit or vegetables, the prices have registered large increases this year compared to the Diwali of last year. Even gold, the much sought-after item during this festive season, stays in the range of Rs 30,000 per 10 gm compared to Rs 22,000 last Diwali," said DS Rawat, Secretary General, ASSOCHAM.
The survey reveals that the high income group remains unaffected from rupee fall, double digit food inflation. However, a large number of lower and middle income groups indicate that they are finding ways to cut back spending now or indicating they will do so in the future, noted the survey. A majority of respondents said that they plan to spend fewer amounts on this festive season as the prices on average of most of the gifts and traditional Indian sweets have gone up by 55 per cent, while the value of saving has gone gown by almost 15 per cent. Revisions in interest rates by banks have also sent their EMIs soaring, further eroding their monetary power, adds the survey.
Most of the respondents plan to cut down on personal expenses or go bargain hunting to keep their festive budgets in control. Over 57 per cent of the respondents will buy only on sale or discounts, 12 per cent will buy fewer gifts and the rest 2 per cent will buy a group gift. Only a small percentage feels that festivals are the time to splurge, even as discounts remain the biggest attraction for most buyers.
Over 76 per cent of respondents said that monthly grocery bills have jumped to about Rs 7,000, compared to Rs 4,000 in the last 12 months. The prices of vegetables and bakery products have also risen in the last few months. Obviously, this will affect the Diwali celebrations. Milk, butter, sugar, dry- fruits, flour and labour charges all go into making sweets. On the other hand, dry fruit and sweets are the most expensive items in Diwali.
The survey adds that the rates of ghee, sugar, edible oils, atta and spices have also registered increases of around 25 per cent to 35 per cent during the past one year.
(All figures courtesy ASSOCHAM. Picture courtesy webylife.com)