Learn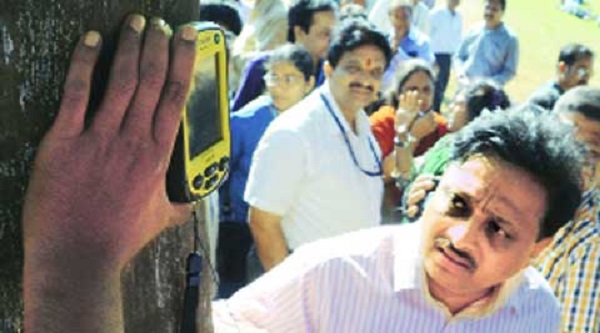 Published on March 2nd, 2015
1
Mumbai is counting its trees
IT based census of trees recently included Governor's residence, Raj Bhavan, Mumbai, which has about 3,000 trees of Mumbai's 19 lakh trees.
by The Editors | editor@themetrognome.in
The Brihanmumbai Municipal Corporation (BMC) is currently on a tree-counting spree all over Mumbai. Recently, the exercise was carried out at the Governor's official residence in Mumbai, the Raj Bhavan.
The IT-based census of trees in the Raj Bhavan took place on Friday; it turns out Raj Bhavan has 3,000 trees. Additional Municipal Commissioner SVR Srinivas (in pic above) is in charge of the project.
The Tree Census has been undertaken by the BMC for the first time, carrying out the exercise using IT. The process involves GPS-based tracking and GIS mapping of trees. The earlier census was conducted in 2008, but manually. Then, the tree count in Mumbai was 19 lakh.
According to the information provided by the BMC, the tree census using GIS and GPS-based paperless exercise involves physical survey and recording of individual trees in the defined area with relevant details such as spatial location, botanical name, common name, girth, height, canopy diameter, canopy type, condition (healthy, average, poor), family/genus, phenology, economic importance (medicinal, ornamental, fruiting), flowering season, colour of flower, carbon sequestration potential, etc are collected.
The exercise is scheduled to conclude in a couple of months. As per figures from the 2008 tree census, Bhandup has the most number of trees in Mumbai (1.59 lakh), with Andheri East coming in second (1.56 lakh trees) and Borivali coming in third (1.44 lakh trees). Chandanwadi has the lowest green cover, at just 3,919 trees.
(Picture courtesy indianexpress.com. Image used for representational purpose only and shows BMC Additional Municipal Commissioner SVR Srinivas undertaking a tree census in Mumbai)