Tech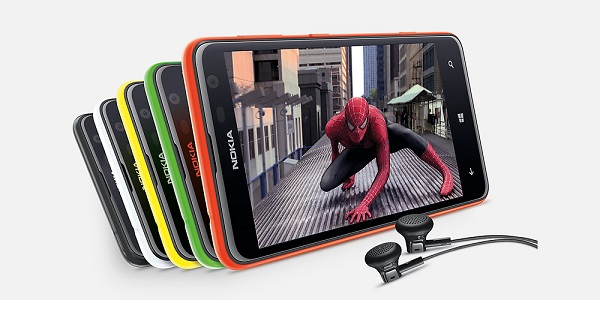 Published on August 23rd, 2013
1
Two spanking new Windows phones
Nokia launched two new WP smartphones in the Indian market yesterday; both will have to compete with low-budget Android phones.
by Manik Kakra
Nokia launched two new Windows smartphones in the Indian market yesterday. The Lumia 625 and 925 are the new additions to its WP lineup.
Let's first talk about the Lumia 625 (in featured image above). This 3G phone has been priced at Rs 19,999. It features a 4.7-inch (480×800) LCD, a 5 MP rear camera, and a VGA front-facing camera. This mid-range WP handset is powered by the 1 GHz S4 processor, along with 512 MB of RAM. The Lumia 625 packs 2,000 mAh battery and 8 GB of on-board storage (expandable via microSD card).
Probably the best thing about this smartphone is Your Movies. It's an app that gives you service for free downloading and streaming movies (high quality and standard quality options) for the first three months of buying a Lumia 625. Very nice move by Nokia, right? This phone comes in yellow, orange, green, black and white colours.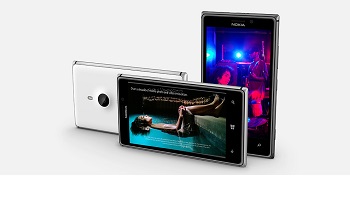 On the other hand, the Lumia 925 is Nokia's new high-end smartphone in the Indian market. It sports a 4.5-inch (1280×768) screen, and is powered by the 1.2 GHz S4 processor, along 1 GB of RAM. On the back, there is an 8.7 MP camera; while the front has got a 1.2 MP (wide angle) camera. It packs 2,000 mAh battery and 16 GB of internal storage (not expandable). The Lumia 925, priced at Rs. 33,490, comes in grey, white, and black colours.
Both these phones pack usual smartphones features, too, like Bluetooth, WiFi, microUSB 2.0, and A-GPS. Apart from these, these Lumia phones also come with pre-loaded Nokia apps and services like Nokia Music, Camera360, HERE Maps, and also give users 7 GB of free storage space on SkyDrive.
After the Lumia 520, 620, 720,820 and 920, these two phones are its latest Windows Phone 8 handsets, which aim at different price-point audiences, while not trying to compromise much on the experience. It will be interesting to see, especially after seeing that budget Android phones have improved over the last one year or so, what consumers choose from here, and whether Windows Phone OS attracts them or not.
Do you won a Windows Phone device? Or do you prefer Android over WP? Do let us know your opinions on this.
(Pictures courtesy Nokia India)