Tech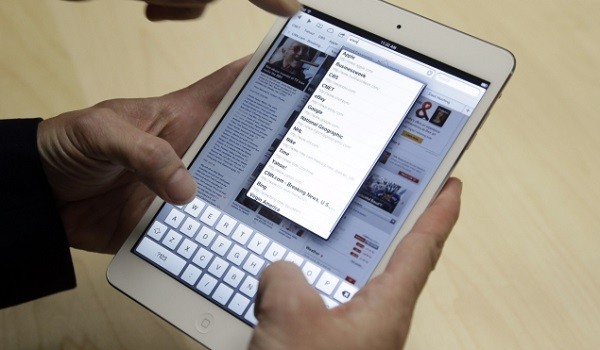 Published on July 1st, 2013
0
The best tablets to buy
Looking to buy a tablet, but confused about specs and prices? We've got a handy list to get you sorted.
by Manik Kakra
In the last four years, tablets have taken consumer technology by storm. Be it Apple's dominant iPad, or Android's vast options, the gizmo is surely been talked about, and its effect is visible. Be it slow PC sale or the smartphone's shift to larger screens, tablets are here to stay. Here are some of the best tablets to choose from:
Apple iPad 4, Rs 31,000 to Rs 51,000: No surprise here, right? Apple's iPad 4 is arguably the best tablet available out there. It has got the looks, a beautiful 9.7-inch retina screen, and hardware inside to make performance and gaming smooth on it. Plus, there are tons of quality iOS apps to install. The iPad 4, available in black and white colour options, comes in WiFi and WiFi + 3G variants with three storage options. It starts from Rs 31,000 and goes up to Rs 51,000 for WiFi + 3G 64 GB variant.
Apple iPad Mini, Rs 21,800 to Rs 41,000: Ever since Apple released the mini version of its tablet, consumers have shown how much they want this form factor. Having all the IOS apps made for tablets, the form factor and convenience make this tablet a hot seller. Sporting a 7.9-inch (1024 x 768) screen, this tablet, too, comes in 3G and WiFi-only variants.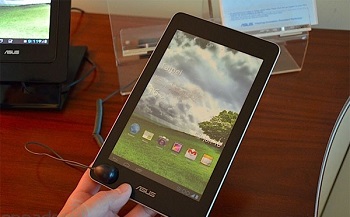 ASUS Nexus 7, Rs 14,000 to Rs 21,000: If you want an Android tablet right now, this is the one to get. Having stock Android and the tablet, which made Android's apps story serious on the tablet side, it comes with a 7-inch (1280 x 800) screen. This is a feature-packed tablet without too much fuss. Starting from Rs 14,000 for WiFi-only 8 GB variant, and going up to Rs 21,000, the Nexus 7 is surely a value-for-money tablet.
Sony Xperia Z Tablet, Rs 44,000 (approx): Sony's tablet is the one you should consider if you are looking for good looks as well as a big screen. This tablet boasts a quad-core processor and a great 10.1-inch (1920 x 1024) screen, and it runs on Android 4.1. In fact, it is also water resistant and dust proof, so you don't have to worry too much about its handling.
Samsung Galaxy Tab 2 (P3110), Rs 9,300: If you are going to buy your first tablet and don't want to spend too much, this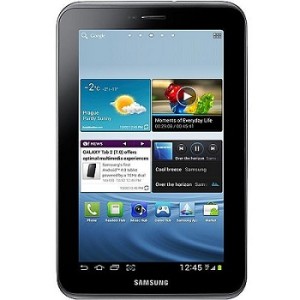 could be a good option for you. Samsung's Galaxy Tab 2 runs on Android 4.1, has a 3 Mp rear camera, VGA front-facing camera, and it features a 7-inch (1026 x 600) screen. It has WiFi and Bluetooth for connectivity. This is the cheapest tablet on our list.
(Pictures courtesy gadgets.ndtv.com, www.engadget.com, mobiles.pricedekho.com)