Listen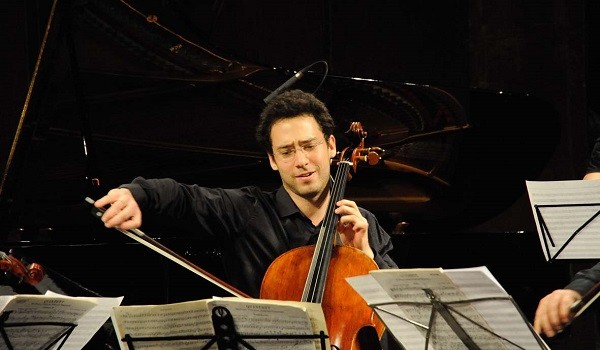 Published on March 17th, 2015
0
Attend: Chamber music recital at the NCPA
The Arties Festival comes to Mumbai, with world renowned cellist Gauthier Herrmann and the finest chamber music played by young musicians.
by The Editors | editor@themetrognome.in
Inaugurated in March 2008, the Arties Festival takes place every March and November as a result of a collaboration between the NCPA and cellist Gauthier Herrmann. This association brings to Mumbai the finest chamber music played by the finest young musicians, who are handpicked for the festival. The musicians have three things in common: they can all compare with the finest in Europe; they are all ready to play for a good cause; and they have an uncompromising love for India. Gauthier Hermann has been at the helm of the Arties festival for almost a decade and has brought several chamber music artistes to India in mulitple editions of the bi-yearly festival. Herrmann is also the cellist of the prize-winning Trio con Fuoco.
This year, the Arties Festival returns to Mumbai, but this time with a notable change! For the first time in 15 editions, majority of musicians are females. The festival presents Audrey Vigoureux, great pianist, teacher at the worldwide renown Haute Ecole de Musique in Geneva, Aude Giuliano (accordion) and Marie Chilemme (viola). Violinist Hugues Borsarello, returns to the festival after spending two years, working on the Mozart project. With Hugues, one of the festival highlights definitely will be the Mozart sonatas, as Borsarello has become one of the best Mozart specialists in the world.
Watch Gauthier Herrmann perform in Mumbai 2008:
The second highlight this year is the accordion, which will spring many surprises in the Arties mood, and a special mention goes to the performance of Schubert's Trio No. 2 Op. 100, which is invariably one of the greatest masterpieces of chamber music. The group will play it for the first time for Mumbai audiences.
The recital is on today and tomorrow at the NCPA, Mumbai, at 7 pm.