Do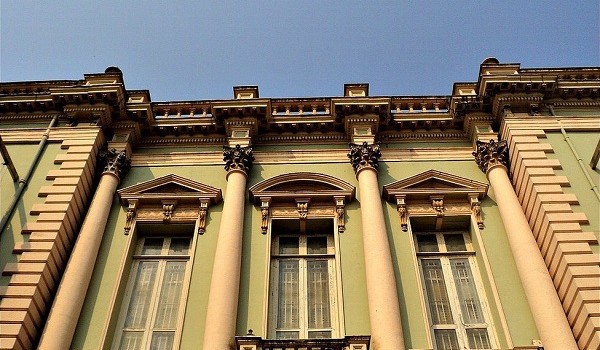 Published on June 15th, 2013
0
Things to do in Mumbai today
This Saturday promises to be a fun ride if you like serious cinema, curating architecture or just talks on creativity.
by Medha Kulkarni
It's been raining and probably will over the weekend, but that shouldn't stop us Mumbaikars from enriching our minds, should it? Especially today, when three wonderful events are being held in the city.
If you're inclined towards cinema, or architecture or just like to hear others talk about the serious work they do, today is a good day for you.
Once upon a time in Nagaland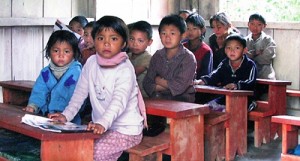 India Foundation for the Arts is organising an informal conversation with animation filmmaker Aditi Chitre and primary school teacher Seno Tsuhah about their work with the children of Chizami, Nagaland, followed by a discussion with Sumana Chandrashekar, Programme Executive, IFA, about the organisation's various programmes.
Aditi believes that visual art in Nagaland has not been encouraged enough either in the classroom or at home. She received an IFA grant to conduct experimental storytelling and illustration workshops for 12 children from Chizami village. This created a liberating environment in which the children could express themselves in new ways. The workshops culminated in two exhibitions and a book of illustrated short stories. Seno Tsuhah also works with North East Network, a women's rights organisation since 1998 as a team leader in Nagaland. She has been involved in community mobilisation, organising, capacity building and advocacy on issues related to livelihoods, environment, peace building and women's rights. She was one of the core members of NEN that has built the NEN Resource Centre in Chizami, providing a creative learning space for the community.
The event is free and open to all, but seating will be on a first-come-first-serve basis, at False Ceiling Gallery, 111 Bungalow, Dr Ambedkar Road, next to Pali Village Cafe, Bandra (W). Contact Jigna Padhiar at 9619842954 for details or get more information here. The event starts at 6 pm.
Artisan tales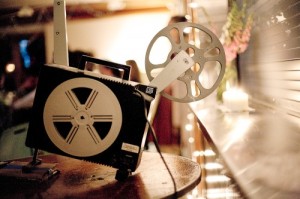 In 2001 an earthquake shook the foundations of Kutch, Gujarat. While accompanying a team of volunteers in their relief efforts, Neha Gandhi (founder of Matsya Crafts, Mumbai) was exposed to the age-old handicraft tradition of the region; its depth, beauty and sheer vibrancy shook her to the core and thus was born Matsya Crafts.
Matsya crafts is a unique organisation with a commitment to rural art and craft. The main goal of the organisation is to preserve, revive, and expand the rich tradition of rural handicrafts by working closely with artisans, helping them develop quality products that appeal to contemporary tastes buds. Furthermore, it is also actively engaged in such projects as organising craft tours, undertaking craft documentation and organising film screenings to educate as many people as possible about the beauty of rural art and craft.
One such film screening is being organised today at the Matsya Studio. Tanke Bole Che is a documentary film that has been made by and about the artisans at Kala Raksha, Kutch, in collaboration with Nina Sabnani, an animation film designer, and seeks to educate the viewer about the life and work of these artisans in a fun manner.
"It's a powerful yet beautiful film and it is incredible how these simple artisans have used their strengths and embraced technology to harness this medium of communication," says Neha.
Entry is free and open to all. The screening will be followed by an informal Q&A round where viewers can address their questions to Neha. The event will be held at Matsya's Juhu Studio. Get further details here. 
Curating Architecture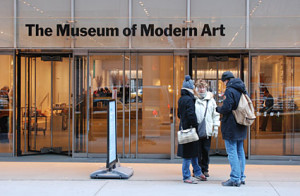 The Dr Bhau Daji Lad Museum, helmed by Tasneem Zakaria, has organised some wonderful events and talks in the recent past and the one today promises to be an excellent one as well – a lecture on' Curating Architecture as Critical Practice – From Independent to Institutional Contexts' by Pedro Gadanho (Curator of Contemporary Architecture at the Museum of Modern Art (MoMA), New York) will be organised  at the museum today at 6 pm.
Established in 1932, MoMA's Department of Architecture and Design was the first curatorial department devoted to architecture and design ever created in a museum context. From its inception, it has built a collection that today includes 28,000 works ranging from large-scale design objects to works on paper and architectural models. This collection is also the main platform from which many of the Department's exhibitions are organised, so as to offer the public new interpretations of modern and contemporary architectural production. In this lecture, Gadanho will confront this institutional vision with the notion of a critical practice of curating architecture.
The lecture will be held in the Origins of Mumbai Gallery at the Dr Bhau Daji Lad Mumbai City Museum. Tea will be served at 5:30 pm, followed by the lecture at 6 pm. The lecture is free and open to all, but if you plan to attend, do RSVP with the event organisers by email at ccardoza@bdlmuseum.org.
(Pictures courtesy www.elizabethannedesigns.com, www.kohimaeducationaltrust.net, www.centralpark.biz, www.indiamike.com)