Uncategorized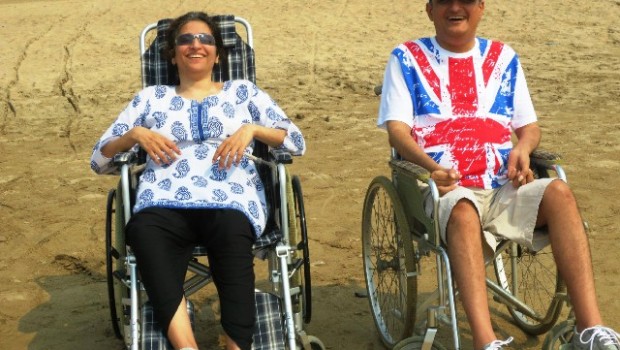 Published on April 17th, 2014
0
If they can vote, what stops you?
Girish and Eesha Gogia are paralysed, but have not once missed voting. What's your excuse for not casting your vote?
by Vrushali Lad | @vrushalil on Twitter
Part 1 of the 'Your Vote' election series
A 1999 holiday in Goa, meant to usher in the Millenium with friends and with each other, turned into a nightmare for Girish and Eesha Gogia, residents of Lokhandwala Complex, Mumbai. "Just three months prior to our vacation, Eesha had been diagnosed with multiple sclerosis," Girish remembers. "I decided to bring in the New Year with her in Goa, along with a few friends."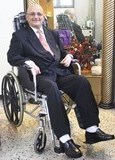 It was a perfect holiday, and Girish indulged his adventurous side with deep sea diving. "I was always a diving enthusiast. One morning, as usual, I decided to dive from a cliff. I had done it several times before," Girish says, before proceeding to explain in a matter-of-fact way, the incident that was to change his life forever. "But I miscalculated my dive that day. I landed wrongly, on my back. I was instantly paralysed."
He could not even flail his limbs in the water, and he nearly drowned before he lost consciousness. "When I came to, I was lying down on a beach, and there were people around me. Somebody said a foreign tourist saved my life. I was immediately shifted to a local hospital," Girish says. Two days later, on December 31, he was shifted to Mumbai's Hinduja Hospital, which informed his hapless parents that their 29-year-old son was now a quadriplegic, and that he would live like a vegetable from then on. "For two weeks, I was shattered by the news. Imagine living a life where you can't do a thing for yourself…then I said, "Enough!" and decided to fight back," he smiles.
Cut to today…
Girish is now 44 years old, and a renowned motivational speaker, much in demand all over the country. "But the initial years were very tough," he remembers. "Till my wife became totally immobile herself, she would attend to me. Then she was also confined to a wheelchair. However, despite everything, I kept my thriving interior design business going – I even executed 15 major projects after my accident," he says.
"The doctors had given me just a year to live, because quadriplegics don't live long. However, I fought back by dint of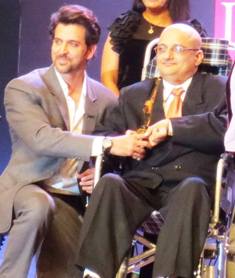 willpower. When my body refused to work, my mind took over. Today, I can say that not only did I learn to unleash the power of my mind, but I am glad that I am teaching others to do the same," Girish explains. Four years ago, he wrapped up his business. "I realised that it was not enough for me to stay alive and continue working – I wanted to help others realise how much potential they had, what they could achieve if they just let their will power take over…and so I became a motivational speaker full time."
His election campaign
Girish's remarkable fightback against all odds – all he can do is speak and slightly move his right arm – is, he hopes, inspirational enough for able-bodied persons and more importantly, others like him, to take hope and stop making excuses for themselves. "My wife is 70 per cent paralysed, I am 90 per cent paralysed. We are confined to wheelchairs, and we can't do a thing without our caregivers. But we have never missed voting. I cannot understand the attitude of people who refuse to step out of their homes to cast their vote.
"They say things like 'I am just one drop in the ocean, my one vote doesn't make a difference,' or 'So what if I don't vote? All politicians are chors'. The voting percentage in Mumbai in the last election was a little over 40 per cent. This is shameful for such a big city like ours. People have to understand that voting is their duty. If my wife and I, against all odds, can still make it to the polling station, what is the justification for able-bodied people to skip voting?" he asks.
To raise awareness about the issue, Girish is going all out on social media – he types on a touchpad using a knuckle on his right hand – and contacting members of the press and prominent citizens to raise a call against voter apathy. "All it takes is the knowledge that each of us owes it to the nation to elect a Government that will work for its betterment. Do your research, select the best candidate, vote for him or her. But most importantly, participate in this great process of change for our country," he exhorts.
Girish can be contacted on his Facebook page and on Twitter @girishpositive.
'Your Vote' is a column capturing the Lok Sabha 2014 fervour in Mumbai. If you want to be featured here, write to editor@themetrognome.in with the subject line 'Your vote'.
(Pictures courtesy Girish Gogia)