Deal with it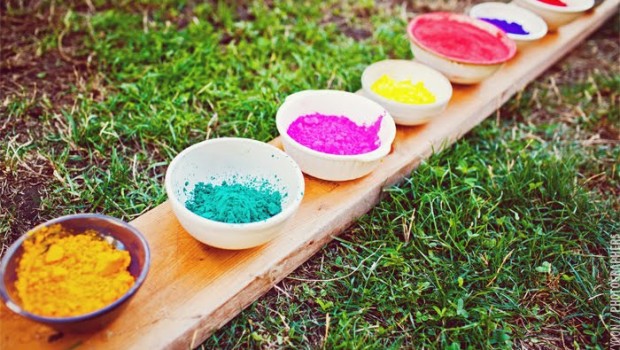 Published on March 18th, 2013
0
State bats for responsible Holi this year
Government wants the State to celebrate an environment-friendly Holi this year. You can buy natural colours at the Mantralaya, too.
by The Editors | editor@themetrognome.in
There's a severe drought on in the State, the likes of which has not been seen for several years. The situation is set to spiral totally out of control, with farmers letting livestock go, and people looking for water to drink far and wide.
Meanwhile, the rest of the State is gearing up for Holi.
It is indeed a worrying dichotomy that while one of Maharashtra grapples with even small quantities of drinking water, cities like ours have water in plenty, and which we will use to the maximum limits when Holi arrives. Anticipating the unprecedented wastage of water that is soon to take place as the Holi celebrations get underway, State Chief Minister Prithviraj Chavan wants us all to celebrate responsibly.
What Chavan wants
"Please avoid the use of water to celebrate Holi this year," Chavan said via a statement released earlier this evening. "Opt for natural colours and celebrate a water-less Holi if possible. The cities tend to celebrate also with plastic balloons and synthetic colours, which damage the environment and which are dangerous for health as well."
So committed is the State to a responsible and environmentally-conscious Holi this year, that a stall selling natural colours will be set up for the public at the Mantralaya on March 21 and 22. Apart from this, public service announcements will be made through all radio and TV channels (private and government-controlled), as well as in 205 cinema theatres across the city and State. The Government will also flash these announcements on local trains and BEST buses.
Plans are also afoot to have Chavan and Deputy Chief Minister Ajit Pawar will communicate, via voice calls, with about one crore mobile subscribers and talk about using non-chemical based colours during Holi, apart from considering a water-less celebration. A letter bearing the public service message will also reach Government offices, editors of newspapers and channels, schools, colleges, courts, etc.
(Picture courtesy handmaidliset.blogspot.com)