Hum log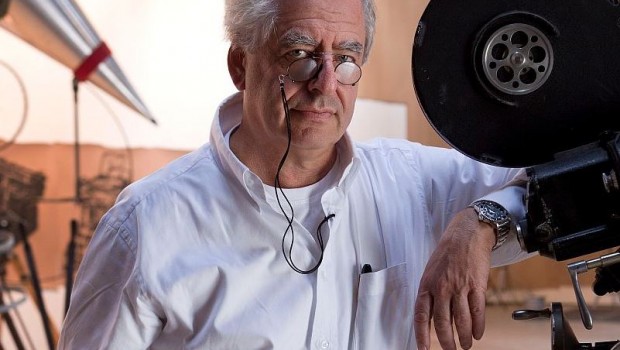 Published on April 4th, 2013
0
'The only obligation you should have is to your craft'
SA artist William Kentridge's mantra is amazingly simple: he believes that to appreciate art, one just needs an open mind.
by Salil Jayakar
On a visit to India, South African artist William Kentridge and his wife were taking a walk through the lanes of Colaba, Mumbai. His wife saw a sign pointing to Tushar Jiwarajka's Volte Art Gallery, where the artist and the gallery owner had a chance encounter. Jiwarajka expressed his desire to exhibit Kentridge's work and the rest, as the saying goes, is history.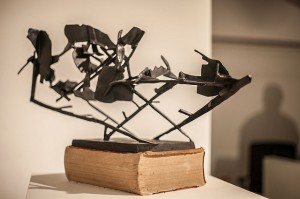 'Poems I used to know', Kentridge's first solo India exhibition was showcased at Volte for nearly two months from February to March this year. It included 'I am not me, the horse is not mine', an installation of eight projected film fragments, a series of flipbook films, two large drawings over multiple book pages, fragmented sculptures, a large tapestry, and several prints.
Now back home in South Africa, Kentridge expressed his "delight" to have an exhibition in Mumbai. "I was curious to see how my work would be received in a post colonial country other than South Africa, outside the periphery of Europe or America where I usually showcase my work," he says.  According to him, the reality of atrocities isn't native only to South Africa or India. "Every country has had its fair share of demons to deal with. The core theme of many of my works wishes to drive home the unifying point of finding that elusive form of optimism amidst the disparaging gloom surrounding us."
An artist, painter, sculptor and theatre and opera director, Kentridge's work has been seen at the Metropolitan Opera and the Museum of Modern Art (MoMA) in New York, the Louvre and the Jeu de Paume in Paris, the Albertina Museum in Vienna and La Scala in Milan. He received the Kyoto Prize in 2010. Yet, for all his work with different mediums and formats, charcoal paintings are a favourite. "All my work is rooted in drawing, as a primary medium. I guess charcoal paintings would be a personal favourite," he says.
Kentridge confessed that he has a limited understanding of the art in India and knows very little about India's art world. At the same time he saw a lot of similarities between the work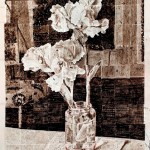 done here and in his home country of South Africa. As he puts it, "I am astonished at the range of work and the ambition of scale that is being done here. Having seen work by a few well-known Indian artists, I look forward to discovering more in my subsequent visits to the country."
For artists worldwide who are constantly in conflict with people and religions for offending sensibilities or hurting religious sentiments, Kentridge firmly believes that an artist has no obligation to either. "Your art is your own and the only obligation you should have is to your craft."
Finally, for the layman who has no knowledge of art, Kentridge has these words of advice, "Anybody can appreciate art. You don't have to be an art aficionado. All you need is an open mind to embrace creativity."
(Pictures courtesy William Kentridge)