Hum log
Published on March 24th, 2015
0
His first best dance experience
Choreographer Longinus Fernandes talks about directing the dances for The Second Best Exotic Marigold Hotel, which is earning rave reviews.
by The Editors | editor@themetrognome.in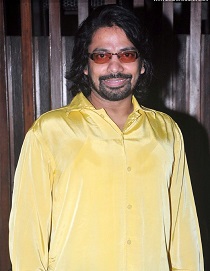 C​horeographer Longinus Fernandes is excited and happy – and with good reason, because his work in the just-released The Second Best Exotic Marigold Hotel is being appreciated in all quarters. After working with the likes of Danny Boyle (Slumdog Millionaire) and John Madden (The Best Exotic Marigold Hotel) and doing the choreography for a Chinese film My Amazing Trip To India, Longinus is really upbeat about his latest Hollywood outing.
In the sequel to John Madden'sThe Best Exotic Marigold Hotel, Longinus has brought his unique style and fabulous moves for a special wedding sequence in the film. "What makes it so special is that I got to work with some of the best actors in the world, like Richard Gere, Judy Dench, Maggie Smith, Lillette Dubey, and Dev Patel and got them to dance to the beats of the Hindi film song 'Jhoom Barabar Jhoom'," Longinus grins.
He explains how he became a part of The Second Best Exotic Marigold Hotel. "Since I had done the choreography for Slumdog Millionaire, Eat Pray Love, Bollywood Hero and a couple of ad films for the India Take One Production house, I suppose they (the makers) were very comfortable with my working style. I personally feel blessed to be repeated for their projects again and again. I must mention Tabrez Noorani for being instrumental in shaping my career internationally. He actually makes it a point that I get on board for everything that demands choreography and this is what happened when the planning of this venture began. To my luck, I happened to be in Mumbai when they called me for a meeting and after that there was no turning back."
The brief Longinus got from John Madden was a straightforward one. "All he said was, 'This is a wedding sequence. There will be a few awkward jigs initially but ultimately I want it to look stunning.' He said he was sure I would do my best to make it look special. I replied, 'You got it,'" he says, adding that working with John Madden was simply fantastic.
​
Creating a dance sequence is always a job by itself, especially when the choreographer has to work with various artists and numerous back up dancers. The entire cast and were so busy with their respective schedules that Longinus and his associates had to wait three weeks before they could see everybody together. "I had stand-ins for everybody and staged the act to perfection and displayed it to John, who loved it so much that he decided to extend the sound track by a minute. He made it a point to be present for almost every rehearsal and ensured that every artist would be present as well."
​Longinus says he loved catching up with Dev Patel, who he knows since their time together on Slumdog Millionaire. "He has improved tremendously. When I first met him, he was so shy and now
he is so outspoken. I was very happy to watch the effort he took to get all the moves right…he has a peculiar style, which will surely catch on sooner or later. Tina Desai just loves dancing and enjoys every bit of it. She is also blessed with a wonderful body that compliments her dance moves." But the biggest surprise was Richard Gere, who was very punctual and diligent with rehearsals.
He suggested the song 'Jhoom Barabar Jhoom' which Madden immediately liked, but took some time to get approvals for. "Honestly, working with him (Madden) has been a wonderful experience. Despite a challenging shoot, especially in the cold weather, he made sure everyone was very well taken care of with heaters, bonfires and hot coffee. The shoot went off very well under him," Longinus says, adding that the unit was "stunned with how exuberantly Judi Dench and Maggie Smith danced."