Diaries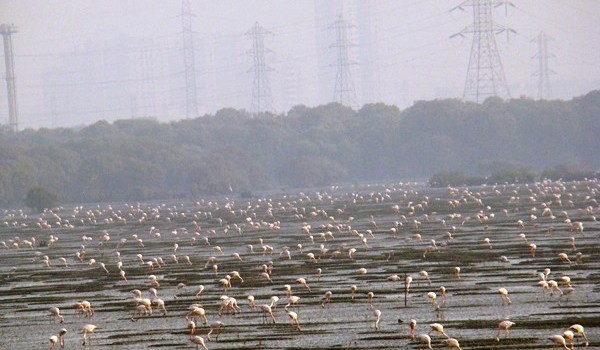 Published on October 3rd, 2013
0
Seeing colours at the jetty
Sewri Jetty may not be picturesque, but the 'flying visitors' to the area make it a hell of a spot.
by Adithi Muralidhar
Part 3 of the 'Green Hangouts' diaries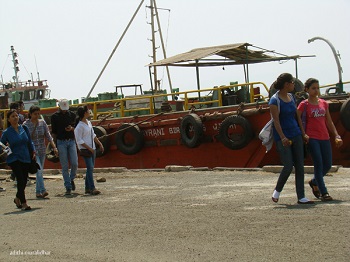 This isn't exactly a "green" place…but the colours of nature offered here pretty much compensate for the lack of green in the area. The Sewri jetty might come across as a dirty, icky place to visit, but this area harbours a unique type of habitat called the 'mudflats'. Mudflats are basically coastal wetlands that are formed when mud, silt, animal detritus and clay are deposited by tides or rivers. Since most of the mudflats lie within the inter-tidal zone, they are exposed twice a day based on the tide timings.
Flamingo city: The Sewri bay has become a hangout for thousands of flamingos that arrive here in the month of October and stay till the March of the next year. Commonly known as the 'Flamingo fest', these migrants attract thousands of nature lovers to Sewri each year. Every year, around 15,000 flamingos come to Sewri. I have personally experienced how the sky turns pink because of the flying flamingos.
Apart from these majestic pink-feathered beauties, one can even find a large number of waders in the area – close to 30 species! Around 40 per cent of all bird species recorded in Mumbai have been sighted at the Sewri Bay. The regular winter visitors include Herons, Egrets, Plovers, Curlew, Whimbrel, Godwits, Sandpipers, Gulls, Terns, Ibis, etc.
It is particularly important that this place gets 'noticed', since it faces several immediate threats. Apart from the fact that the area is heavily polluted with discharge from the nearby industries, imminent infrastructure projects can lead to habitat destruction. So, if not for a retreat, I would urge Mumbaikars to just go and experience the sheer joy of watching 15,000 pink birds docking at the mudflats, a few months of every year, feasting away to glory !
Getting there: The place is fairly easy to reach. It is a walking distance from Sewri station. TheNearest railway station to Sewri Jetty is Sewri Station (Harbour line)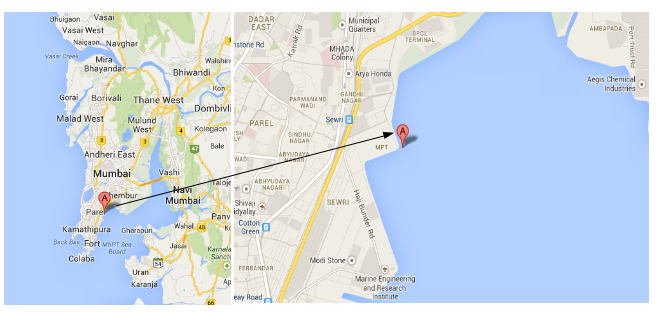 But a heads-up to all you girls – go in groups. It is not the safest of places to be going alone or in pairs. A lot of trucks are parked on the road and at times, you may come across some shady characters on that stretch of road. But I would say it is relatively safe as many people are aware that the flamingos attract thousands of visitors, so you might even find the locals there helping you find your way to the jetty. Also, make sure you have a good pair of binoculars on you when you go here. During the low tide, the flamingos can be as close as 20 feet from you…but it is better to keep a decent pair of binoculars handy in case you want to get a better look.
Adithi Muralidhar currently works in the field of science education research, in Mumbai. She is associated with Hypnale Research Station where she assists with various environment, wildlife conservation, education and community-related projects. She is a strong advocate of nature education.

Green hangouts is a series of stories celebrating Mumbai's place in the green scheme of things, to coincide with Wildlife Week, which is celebrated from October 1 to 7 every year. 
(Pictures by Adithi Muralidhar. Reference: http://www.kolkatabirds.com/sewriclist.htm)