Diaries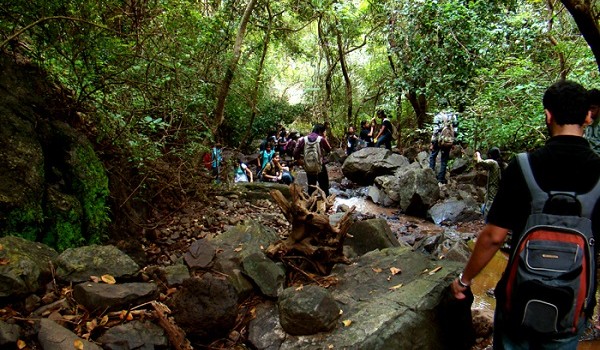 Published on October 4th, 2013
0
An office in the middle of a forest: CEC
This might be one of the coolest office spaces in Mumbai – CEC in Goregaon is located in the wilderness!
by Adithi Muralidhar
Part 4 of the 'Green Hangouts' diaries
The education wing of the Bombay Natural History Society (BNHS) is located in the wilderness that lies between Sanjay Gandhi National Park and Film city, Goregaon. The Conservation Education Center (CEC) is situated in a 33-acre spread of forest which also includes some nature trails. If you live in the western suburbs, particularly close to Goregaon, CEC could become your regular weekend retreat.
What's so special? When one makes their way into Film City, you will come across the sets of various saas-bahu serials, and you might think, where the hell is this CEC? Thanks to the film crew, a fair amount of rubbish can be seen strewn on the roads. But once you go past the last cluster of film sets that appear after the signboard that says 'BNHS 450 m', you see some beautiful forests and hear some amazing bird calls. And right there, in the midst of the forest lies this somewhat old building hidden well in the thickets of the canopy. A gate that says BNHS-CEC, Beware of Leopards, welcomes you.
Staffed with just a handful of people, CEC might be one of the coolest offices (in terms of the location) in Mumbai. During one of my recent visits to CEC, a friend of mine who works there showed me a carcass of dog on a tree that was right outside the CEC office building. The neighbourhood friendly leopard had made her way this side of the forest with a happy meal (of the dog) but then left it halfway for reasons unknown. And yes, leopards are common to this area, with sightings restricted usually to dawn, dusk and night times. They tend to steer clear of human beings and are not sighted very often.
Lots to see and hear. But the summer season apparently yields wonderful sightings of spotted deer, barking deer and wild boars who visit the water bodies near CEC to quench their thirst.  And it is during this season that the ever-elusive thirsty leopards let down their guard and come to the water hole.
It is a wonderful place to learn about butterflies and birds. Apart from this, the forests that surround CEC are a treasure trove of insects!  During the monsoons, there is a crisscross of streams that run through the forests which is an absolute delight!
Since the Centre's main aim is to spread awareness among the masses, they have a wide range of programmes that cater to children, youngsters and families. If you also are very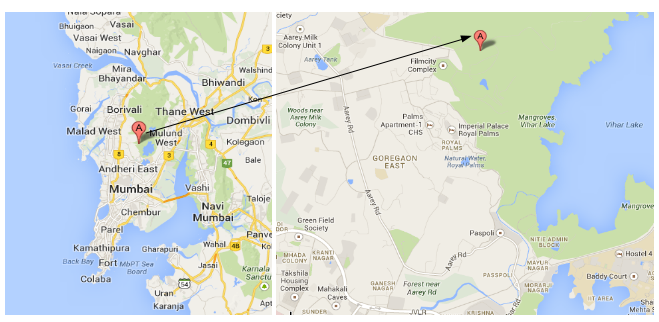 particular about going green in your respective offices, CEC has customised programmes and workshops for corporates, too. On some occasions, CEC also organize night camps at their base, and the opportunities to witness "nightlife" in the jungle, whilst in the city is a rare thing! I would definitely recommend that everybody visits this beautiful forest.
CEC celebrated its 20th birthday this year and hopes are set on it becoming a permanent attraction at Film City. Over the years, CEC has made sure that the area surrounding it has remained green and vibrant with wildlife. It is our duty as Mumbaikars to help CEC maintain this thriving habitat.
Getting there: The nearest railway station to CEC is Goregaon (Western line) and the nearest bus stop is Film City. The CEC office is open from 9.30 am to 5.30 pm, Monday through Friday. But depending on the season, there are sometimes weekend programmes at CEC. You can keep yourself updated by checking here: http://www.bnhs.org/education-mainmenu/upcoming-programs-cec.html
Adithi Muralidhar currently works in the field of science education research, in Mumbai. She is associated with Hypnale Research Station where she assists with various environment, wildlife conservation, education and community-related projects. She is a strong advocate of nature education.
Green hangouts is a series of stories celebrating Mumbai's place in the green scheme of things, to coincide with Wildlife Week, which is celebrated from October 1 to 7 every year. 
(Pictures by Adithi Muralidhar. The author would like to thank Amandeep Kaur, education officer at CEC, for her inputs in writing this piece.)