Diaries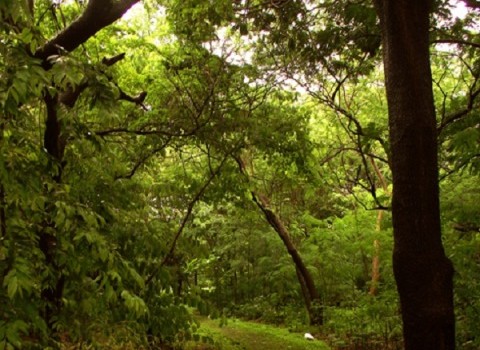 Published on October 8th, 2013
0
Nature in the midst of crowds: Maharashtra Nature Park
Lovely plants, awesome birds and seriously cool reptiles in close proximity to humans? It's a jungle out there at Mahim!
by Adithi Muralidhar
Part 7 of the 'Green Hangouts' diaries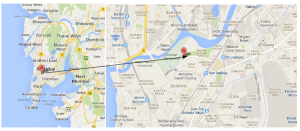 Located right in the middle of the city, the Maharashtra Nature Park (MNP), which was originally known as Mahim Nature Park, can be seen right behind the Dharavi Bus Depot. It is ironic that this park exists close to one of the most densely populated areas in the world!
What's so special? The MNP has about 27 acres of functional area, most of which was a garbage dump earlier. The entire creek area behind the park was used as a dumping ground back in the 1970s. But by the 1980s, some of this area was declared as a bird sanctuary; soon enough, three decades later, MNP is one of the success stories of the city where nature has once again flourished!
The MNP has recorded close to 300 varieties of plants, 115 species of birds and quite a large number of insects. It is like a little green haven in the middle of the choked, polluted city. The forested area pretty much cuts down the vehicular sound that comes from the Bandra-Sion link road, right adjacent to one side of the park. You will find yourself in a tranquil state once you enter the park.
What to look for: If plants, birds or insects are not your thing, you can even sight some really cool reptiles here like the Common Cobra, Green Vine snake, Checkered Keelback, Rat snake, a few lizards and skinks, and an occasional rare sighting of the Indian Star Tortoise. Unfortunately, the serious habitat damage to the adjoining areas doesn't support any mammal life. Apart from the intermittent sightings of the striped squirrel and a few species of bats, you are unlikely to come across any other mammal.
Currently the MNP also has an Education Centre, nursery, medicinal plant section and vermicomposting demonstration project, apart from the usual birding and butterfly trails. So if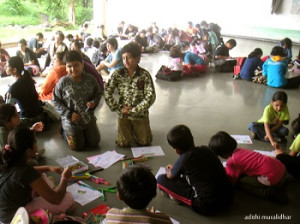 you are looking to get some information while you are the park, you can stop by these places! The park is often visited by loads of children who are part of various environment awareness groups.
Whether you want to go for a nice walk in the forest or do a nature-trail or just relax, MNP is one of the best places to go to…it's an immediate get-away from the polluted city and it is quite accessible by road and rail.
Getting there: The nearest railway station to MNP is Sion station (Central line), and the nearest bus stop is Dharavi bus depot. The Park is open on all days from 9 am to 5 pm (except on Government holidays).
—————-
This concludes our 'Green Hangouts of Mumbai' diaries. Apart from the seven places I mentioned earlier in the series, there are some more green spots to check out in and around the city. These are:
– Pherozshah Mehta Garden aka Kamla Nehru Park aka Hanging Gardens
– IIT Bombay campus, Powai
– Aarey milk colony, Goregaon
– Kharghar hills, Navi Mumbai (Note: It is better to go in large groups here, I hear it is a little unsafe, particularly for women)
– Bhandup petrol pump
– Palm Beach road mangrove stretch, Navi Mumbai (Note: Again, go in large groups.)
– Godrej Mangrove patch owned and maintained by Godrej and Soonabai Pirojsha Godrej marine ecology centre (SPGMEC) at Vikhroli. But here, you would need permission of the concerned authorities and plan a visit in advance.
– Wetlands of Uran
– Anushakti Nagar colony, where you can witness a small lake at the foothills (of Trombay hill chain) and where sightings of numerous birds and snakes is the norm. Usually, unless you are visiting someone who lives there, you are not likely to get entry into the colony as they have strict security set-ups in place.
– Karnala bird sanctuary, around 40 km from Panvel. One can hike/trek or go for nature trails here.
– Yeeor hills, ThaneTungareshwar, Virar
Adithi Muralidhar currently works in the field of science education research, in Mumbai. She is associated with Hypnale Research Station where she assists with various environment, wildlife conservation, education and community-related projects. She is a strong advocate of nature education.
This conclues 'Green hangouts', a series of stories celebrating Mumbai's place in the green scheme of things, to coincide with Wildlife Week, which is celebrated from October 1 to 7 every year. 
(Pictures courtesy Vishal Rasal and Adithi Muralidhar. Reference: Sunjoy Monga (2005). Maharashtra Nature Park: Back to Nature. Naturecolours: Mumbai and MMRDA,  http://202.54.119.40/projects_mnp.htm)