Cinema@100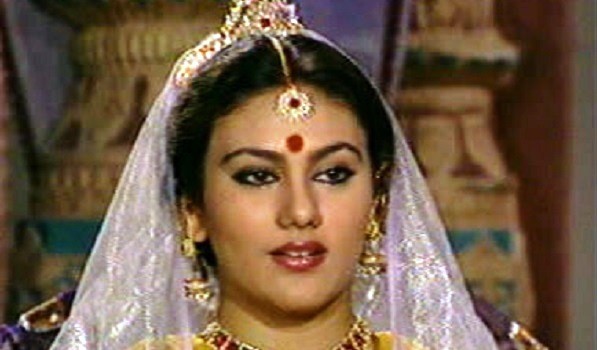 Published on August 16th, 2013
0
Sita was a politician, too
She was television's heartthrob in the 1980s. But after her marriage, actor-politician Dipika Chikhlia completely vanished from the television scene.
by Humra Quraishi
I had interviewed Dipika Chikhlia in the summer of 1992 in New Delhi. She had already finished playing Sita on the small screen adaptation of the Ramayana, and was wildly popular for her on-screen demure grace and good looks. That year, she had also been elected as the Bharatiya Janata Party's MP from Baroda.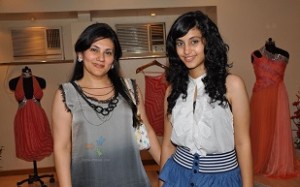 It was said that after her phenomenal success as Sita, Dipika received scores of marriage proposals, at least one a day. From doing a few roles in minor films to suddenly becoming the nation's darling to then entering politics, it was one big non-stop journey for Dipika as she juggled fame and recognition with a desire to work for people. Today, she is well-settled into family life in Mumbai, and has two lovely daughters.
After trying to get through to her for three consecutive days, I finally had the chance to fix an appointment with her. She answered the phone herself, speaking in a low voice. She consented to giving an interview but with a polite request, "It shouldn't be more than a few minutes long. I have to leave for Parliament at 11 am."
We met in a cramped room in Gujarat Bhavan in New Delhi. She looked so different from the glamorous girl that had charmed the nation as Sita. The sari she was wearing was a simple print on cotton. Her hair was tied up in a neat plait, and her long nails were painted in a shade of mauve. Her lips had the faintest touch of lipstick.
She sounded earnest enough throughout the interview, giving the impression of a young woman sincerely wishing to contribute to the political sphere, but she also sounded somewhat confused. She even contradicted herself a couple of times, but with every such contradiction, she carried on with a gentle smile.
Excerpts from the interview:
Why did you join the BJP?
Why not? Actually, my grandfather had actively worked for the RSS (Rashtriya Swayamsevak Sangh), so I had an RSS root in my family.
Do you agree with the opposition parties' charge that the BJP is a party with a communal outlook?
No, it's not entirely communal. Maybe it has a tinge of communalism. That's all.
Just now you said that your party, the BJP, has a tinge of communalism. Do you feel this is okay in the national perspective?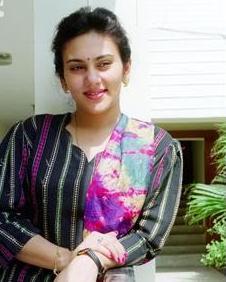 I meant that others think that the BJP has a little bit of communalism. Not that it is actually there.
Then why don't you clear this misunderstanding?
Why? What's wrong with it?
You won the elections on the BJP ticket. Did other parties also want to give you a ticket?
Yes. Other parties also wanted to give me a ticket, but why talk about that now?
You are going to get married shortly. How will you manage your political life?
Yes, my marriage is fixed for November 22. Regarding my television work, I am winding it up. And as for my political work, I am appointing managers to look after my constituency. Actually the Baroda electorate cannot be taken for a ride. I just could not say to them, 'Thappa kamal par lagao (Cast your vote for the [BJP's] lotus'. I had to really work hard.
Do you think you won because of the Sita image you portrayed on the small screen?
No, not really. They voted for me because they found me to be a young and enthusiastic woman.
Did you have any problems with your electorate because on the small screen, you started by portraying Sita and then played Hyder Ali's Muslim wife?
No, why should the electorate object? As an artist, I can portray any character, be it Christian, Sikh, Hindu, Muslim. I respect every religion.
What are your comments regarding the Babri Masjid?
No comments. I don't want to give any personal comments.
Is your engagement to the owner of Tips And Toes's Hemant Topiwala an arranged match or a love one?
It's a totally arranged marriage. Both the families have known each other for years, but before giving the final consent, I went out with him. Then I said yes.
You are most famous for playing Sita. But in one of your earlier films, you played a character that was near vulgar. Why were you so desperate to get any role at all?
Yes, I admit that in one of my earlier films, I was badly conned. It was my biggest mistake. It wasn't like I needed the money or that I was desperate for a film role, I was just conned. I am a practical and straightforward person, and I could not understand the shady ways of that film producer.
(Pictures courtesy myvideos.in, www.india-forums.com, www.theunrealtimes.com)