Learn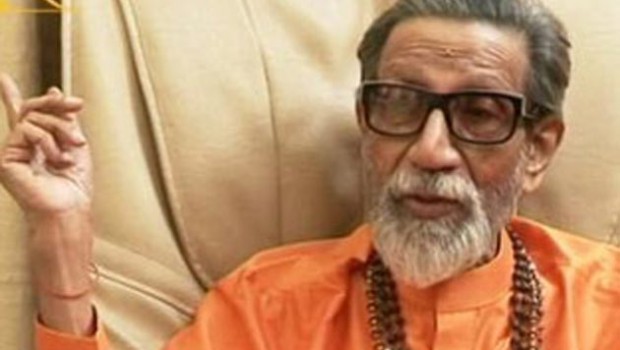 Published on November 22nd, 2012
0
'Rename Dadar as Balasaheb Thackeray station'
Other suggestions include renaming Bandra-Worli Sea Link in Bal Thackeray's name; the NCP wants a world-class memorial at Shivaji Park.
Even as the Congress in the State government deliberates on whether a memorial dedicated to deceased Shiv Sena chief Bal Thackeray should be built at Shivaji Park (where he was cremated with State honours), and the Shiv Sena-BJP combine in the Brihanmumbai Municipal Corporation (BMC) has not taken a decision on it yet, support for the idea is growing from other political quarters. For starters, the NCP wants a world-class Balasaheb Thackeray memorial built at Shivaji Park.
"It should be a memorial that captures the spirit of Balasaheb Thackeray and that the city will be proud of," said Sena councillor from K-West Ward, Yashodhar Phanse today. Meanwhile, Congress councillor Naina Sheth suggested in the BMC today that Dadar railway station be renamed as Balasaheb Thackeray station, while another suggestion was that the Bandra Worli Sea Link be renamed in Bal Thackeray's memory. Yet more suggestions include renaming Churchgate station, or naming the yet-to-be-complete projects such as the airport at Navi Mumbai, and the coastal road and Mumbai Trans Harbour Link in Thackeray's name.
The demand for the memorial was first made by senior Sena leader and ex-Maharashtra Chief Minister Manohar Joshi, and the demand was instantly upheld by a majority of Shiv Sainiks. However, Shiv Sena Executive President Uddhav Thackeray has thus far not committed his stand on the demand, saying only that he will "not stand between" the Shiv Sena chief and Shiv Sainiks. The State Government also seems amenable to the idea, but Chief Minister Prithviraj Chavan has not yet decided on the matter.
Both Houses of Parliament paid a tribute to Bal Thackeray today.
What do you think of the idea for a proposed Bal Thackeray memorial at Shivaji Park? We'd like to hear from you.