Learn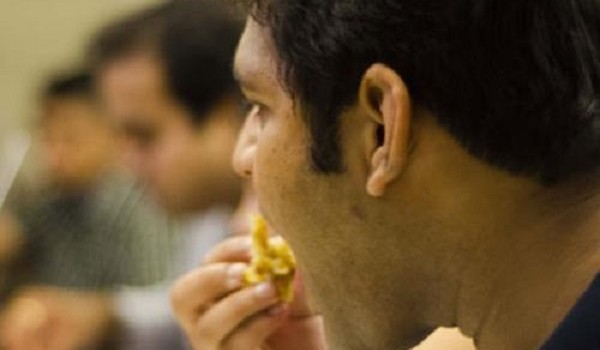 Published on February 3rd, 2015
0
FDA Maharashtra tightens noose around 'unsafe' food practices
Recent event on role of regulators in food products industry had the State FDA explain new initiatives in the sector.
by The Editors | editor@themetrognome.in
Too often, we complain that 'the Government' takes no interest to safeguard the food sold across the city and State. Where is the focus on public health and safety, we ask. However, there are several enforcements and rules in place already, but most people are not aware of the same.
"Food Safety Standards Act 2006 has undergone a change since its enforcement on August 5, 2011 with a shift from 'adulteration' to 'safety'. The Act has an educative approach with friendly legislation. It has a penalty system for contamination and substandard foods. Unsafe foods would face prosecution. Food and Drug Administration (FDA) Maharashtra has 7.7 lakh licenses issued, which is the highest in India at 36 per cent. This was possible since FDA Maharashtra organised different camps to bring about awareness of the Act," explained Suresh Annapure, Joint Commissioner, Food, Greater Mumbai Division, Food and Drug Administration (FDA), Maharashtra. He was speaking during an interactive session on 'Innovative Food Products in India – Regulators Role' organised by MVIRDC World Trade Centre and the All India Association of Industries.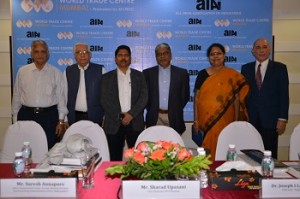 "The first online pilot project was held in Mumbai and Thane offices. On April 15, 2014, [the target of] 100 per cent licenses was achieved," Annapure said. He added that the procedure for issuing licenses was now available online, providing transparent and time bound activities. On a futuristic note, he said that he was looking forward to working with industries especially with the 'Make in India' campaign, in order that consumers get wholesome food, thereby making the people of India healthy.
Added Dr Joseph Lewis, Chairman, Regulatory Affairs Committee, Protein Foods and Nutrition Development Association of India (PFNDAI), "Food regulations are about balancing food diversity with safety practices. India is abundantly blessed with 52 per cent cultivable land (11 per cent world average) with 46 to 60 different soil types and 15 major climates all conducive to producing a variety of agricultural commodities. However, innovation provided the challenge from converting the agricultural commodities to processed foods. Prevention of Food Adulteration Act, 1954 provided a mere framework for combating adulteration while Food Safety and Standards Act 2006 widened the scope of the law to include a risk framework." He added that a "harmonisation in the processes of standardisation, adulteration and innovation" was needed. "There must be freedom to innovate while adhering to safety measures. The Indian law does not take into consideration safety of the foods when adulteration is assessed. Propriety foods are not a category of food by itself but represents an enabling 'provision' in food law." Innovating with safety is a provision made in FSSA 2006.
Dr Laxmi Ananthanarayan, Associate professor, Department of Food Engineering and Technology (DFET), Institute of Chemical Technology (ICT) spoke on 'Ensuring Food Safety and Quality through Advanced Technology'. She said that food needed to be standardised, safe for consumption, acceptable from sensory view point and nutritious. Markets for food are now global giving ample scope for contamination with the arrival of genetically modified foods. This gives rise to good manufacturing practices. "Quality of food is not always visible and so food quality and food safety are interdependent. FSSA law should provide specification on consumer protection. There should be production specification and scope for value-addition with changing lifestyle and access to variety of food," she said, adding that adapting to emerging and advanced technologies was the solution.
(Featured image courtesy www.city-discovery.com. Image used for representational purpose only)