Learn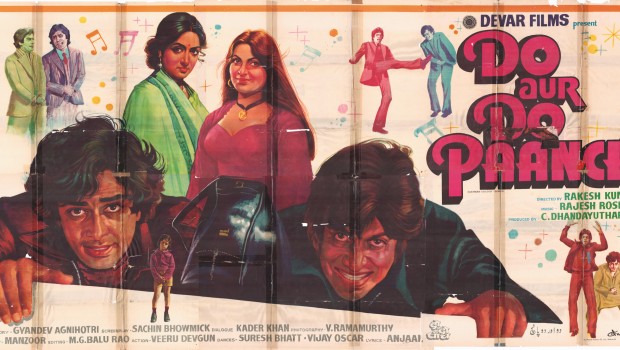 Published on February 5th, 2013
0
An auction and a film search engine
Neville Tuli launches the first Osianama Series Auction for antiquities, modern and contemporary fine arts, apart from vintage film memorabilia.
by Humra Quraishi
Neville Tuli, founder Chairman, Osian's Connoisseurs of Art, is known for hosting big-budget, futuristic film festivals in the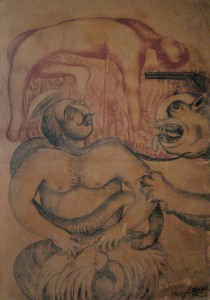 country's capital city. With his newest endeavour, Tuli's going back to the past – earlier last week, he launched the Osianama Series Auction, in the backdrop of the opening of the Osianama Art and Film Museum in New Delhi.
This Auction series is supposedly the forerunner to the upcoming Museum. Speaking to The Metrognome, Tuli says, "With the opening of the Osianama Art and Film Museum in New Delhi imminent, it is important for the public to have a sensibility for India's fine and popular arts, film-related art forms, crafts and antiquities on many levels. This Auction presents a unique combination of antiquities, modern and contemporary fine arts and vintage Indian film memorabilia.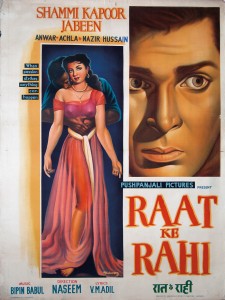 It is important that the collectors' fraternity begins to view and study Indian arts and culture in a more holistic and integrated manner. The comparability between different art forms is minimal, whether from a historical or economic context, let alone the aesthetic."
Among the highlights in the cinema section are Hindi cinema's forgotten and silent era memorabilia from the Zafar Aabid collection, such as pre-independence rare stills including the cast and crew from Himanshu Rai's 1928 classic silent film Shiraz, a signed year 1930 portrait of the silent era actress Sulochana, photographic stills from 1937's Gangavataran, the first and the last talkie by the Father of Indian Cinema, Dadasaheb Phalke, one of the first artworks for Kamal Amrohi's Razia Sultan made many years before the film was completed, an extremely rare and possibly the only existing six sheet poster of the 1980 Amitabh Bachchan and Shashi Kapoor starrer Do Aur Do Paanch, a rare poster in excellent condition of the Shammi Kapoor starrer Raat Ke Rahi, designed by the famous poster designer of the 1960s, Pradyuman, who also designed the famous BR Films logo.
Apart from these gems is the rare complete set of Pandit RaviShankar's original LP records of the music he composed for five Indian films – Anuradha (1960), Godaan (1963), Pather Panchali (1964), Meera (1979) and Gandhi (1982).
Tuli is also launching a library and archival collection on Indian arts and culture and the many 'worlds of cinema'. He says, "We are launching theosianama.com, a dedicated online search engine and educational content for Indian and Asian arts, culture and the worlds of cinema, universally in its beta version before March 14 this year. In its first phase, the online search engine will focus primarily on Hindi and Bombay cinema and the history of Indian modern and contemporary fine arts."
In this art object-centric site, there is a vast cinematic imagery, covering all forms of film publicity material and memorabilia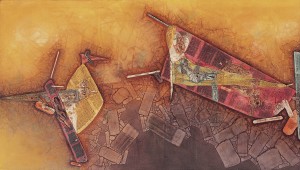 including more than 2,50,000 original artworks, such as  lithographic and offset posters, lobby cards, show-cards, song-synopsis booklets, photographic stills, handbills, hoardings, glass slides, scripts, costumes and the like, dating back to the silent era.
"Close to 95 per cent of all Hindi films produced have been covered in some form or other, and efforts are on to represent those remaining," Tuli informs. "As of today, memorabilia representing iconic personalities such as Orson Welles, Charlie Chaplin, Buster Keaton, Marx Brothers, Laurel and Hardy, Clark Gable, Marlon Brando, Marilyn Monroe, Alfred Hitchcock, Elizabeth Taylor, James Dean, Clint Eastwood, James Bond, Robert De Niro, Tarzan, Elvis Presley, The Beatles, Akira Kurosawa, Satyajit Ray, Fellini, Stanley Kubrick, Francis Ford Coppola, and a host of others will enjoy prominence in theosianama.com," he adds.