Watch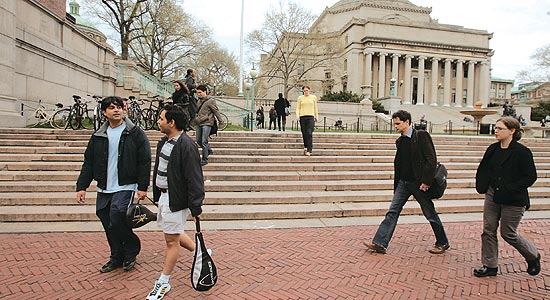 Published on November 27th, 2012
0
Prepare your US college interview on TV
US Consulate and Channel [V]'s reality show will send two Indian students to US colleges for interview and campus experience.
If you are looking up colleges in the US, you might want to consider the option of trying for a paid trip to three premium colleges in America. Plus, you could be on TV.
The US Consulate Mumbai, in association with Channel [v] India, is bringing College Hunt USA, a three-episode reality show to Indian television in 2013. The show will feature two selected Indian students who will win an all-expenses-paid trip to visit three US colleges for an admission interview and an experience of American campus life. As per rules, registrations are open for Class 12 Indian students looking to study in the US only. Students can register at http://www.channelv.in/collegehuntusa/ and visit the Facebook page www.facebook.com/CollegeHuntUSA for more information.
Speaking about the show, Consul General Peter Haas said, "We are excited to partner with Channel [v] India on this project, where we will reach out to millions of young Indians. Currently over one lakh Indian students are studying in the US and we hope to offer the experience of an American campus and world-class education to many more. Through such initiatives, the US aims to build stronger people-to-people ties and help make the most of all of our young people's talents."
Confirming the association, Prem Kamath, GM and EVP of Channel [v] India said, "The importance of education is ingrained in our culture and one of the biggest aspirations is to experience life on campus abroad. We are extremely proud to facilitate such an opportunity for our viewers. We are really excited about the property as we get a chance to show something completely contrasting to our programming, yet so revered by our audiences."
(Picture courtesy www.outlookindia.com)