Watch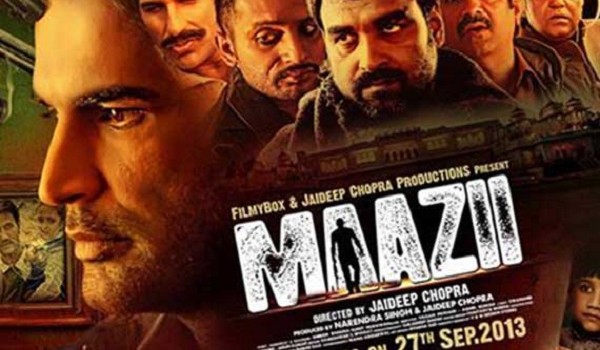 Published on October 11th, 2013
1
'Maazii' gets a second chance
Small film gets a re-release in the absence of a biggie doing well at the BO; releases today in multiplexes.
by Rachel Tseng
With several small and big films releasing at the box office every week, a second chance is not something that is granted to many. The fear of failure dogs many a filmmaker, actor, producer and distributor every Friday. And though it is possible to recover one's investment in a film by way of satellite rights and sale of music, DVDs and other media, it is the public's and critics' response that actually sets the tone for things to come.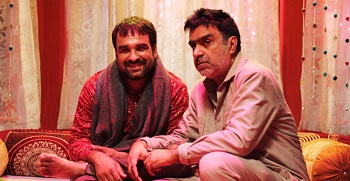 While some films achieve success through their content and star power, there are others that don't boast of a popular star cast, but have a good story to tell. The film Maazii falls into this second category – made on a minimalistic budget with lots of hard work and hope.
Maazii was released on September 27, 2013 after negotiating show timings and numbers of screens. Starring Sumit Nijhawan and Mona Wasu, the film opens in a setting that has no respect for the law and even less for those who uphold it. But released with minimum publicity, booked with less shows and screens, it was quickly replaced by a big banner film boasting a power star cast.
But the last few Fridays have not been kind to big budget films, with the likes of Phata Poster Nikhla Hero and Besharam faring very poorly at the BO. With Besharam doing badly, and as per the contract between multiplexes and film distributors, if a film does not cross a particular box office collection, they have the right to reduce the number of shows and screens in the second week. Hence, small budget movies like WAR – Chhod Na Yaar and Baat Bann Gayi are getting more shows and screens. Even Phata Poster Nikhla Hero is being shown in theatres again.
In the past, Rang De Basanti was re-released due to the phenomenal audience clamour for it; so was Fukrey, in Delhi. But this is probably the first time that a small film with an unknown star cast has got a re-release.
Maazii, which had been noticed by critics and liked by those who saw it, re-releases today, October 11, in multiplexes across India. It will have 60 shows across India, with six in Mumbai.
Lead actor and writer Sumit Nijhawan is ecstatic at the news. "From a state of disillusionment, I see hope that at least the hard work put in by the entire team will reach some quarters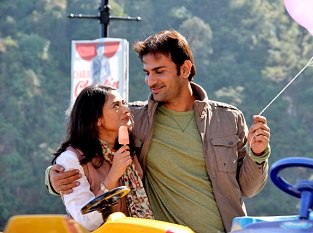 of the audience. Cinema is a beautiful medium and it should stay democratic," he says.
Producer and director Jaideep Chopra says, "I am happy to have the support of the people who believed in the film and liked it. With the re-release, the film will be seen by the people it has been made for."
The makers agree that with no famous cast in tow and minimum publicity – this movie does face the challenge of drawing in the crowd. But the fact that it got a second chance to be seen at all certainly needs to be celebrated.
I'm not saying this is a great film and that everybody should see it – though every film critic has given this film a thumbs-up. I just feel that often, we – the audience – are lured to the silver screens by jazzy songs and promos, we land up paying big bucks to watch really bad films featuring stars, and what do we get? Besides, the power play that big films indulge in – block booking screens across the country so that no other film is seen, wrangling the maximum profits out of distributors, etc. – ensures that many films either do not get released or are not seen by most people. Maazii does have its work cut out, but it would be great if other small films also get a similar second chance – and not just when the big films crash.
(Pictures courtesy www.indiatvnews.com, skjbollywoodnews.com, indiatoday.intoday.in)