Listen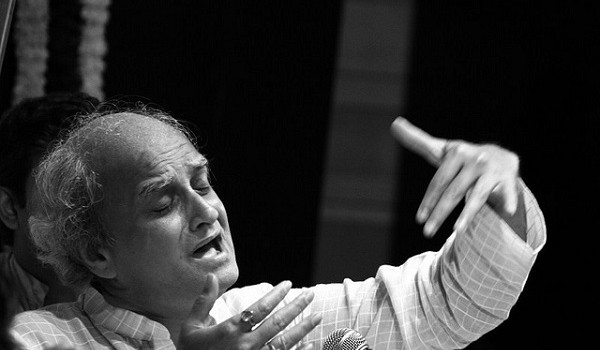 Published on September 19th, 2014
0
Attend: Vocal recital by Ulhas Kashalkar
Today, the NCPA will host vocalist Ulhas Kashalkar in a recital where he will present jog-ragas in his unique style.
by The Editors | editor@themetrognome.in
It's always a pleasure to attend a vocal recital, and it's even better when the vocalist is Pandit Ulhas Kashalkar.
This evening, head to the NCPA at 6.30 pm to hear the remarkable vocalist render jod-ragas the way only he can. The concert is being held in collaboration with Kilachand Foundation and Mariwala Foundation.
The repertoire of Jaipur gharana, to which Kashalkar belongs, is characterised by the inclusion of jod-ragas, in which two ragas are combined in such a way that both retain their individual identity, and yet create a distinct aesthetic atmosphere. Rendition of such ragas is indeed demanding, necessitating a special training.

Kashalkar has had the privilege of learning from many reputed vocalists including his father ND Kashalkar, and from stalwarts like Ram Marathe and Gajananrao Joshi. Endowed with a mellifluous voice, he has command over a wide repertoire of jod-ragas and rare ragas.

In this recital, Ulhas Kashalkar will present jod-ragas to reflect a harmonious blend of Gwalior, Agra and Jaipur traditions.