Learn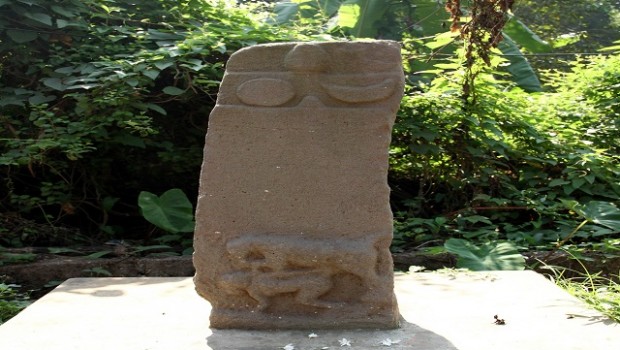 Published on April 2nd, 2013
1
Asses on stones
Markers of a distinctive, historical past, stones showing donkeys in sexual congress with a woman abound in Mumbai and Maharashtra. Sadly, they are victims of neglect.
Shubha Khandekar spoke to Dr Kurush Dalal (in pic below), who teaches archaeology at the Centre for Extra Mural Studies (CEMS), Mumbai University and who has done extensive archaeological fieldwork in Chandore (Maharashtra), Sanjan (Gujarat) and Balathal (Rajasthan), about gadhegals, which have a quaint and fascinating history.
Shubha: What is a gadhegal?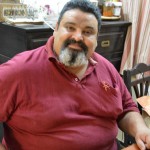 Dr Dalal: A gadhegal is essentially a three-part stone slab in which the top part shows the sun and the moon, with or without a kalasha. The middle part consists of an edict, the shilalekha, which is usually the grant of a plot of land and sometimes of a house to a benefactor. The lowest part of this stone justifies its name gadhegal: it explicitly shows a donkey in sexual congress with a woman.
S: Why such a strange depiction?
Dr Dalal: A gadhegal needs to be seen in its totality, as therein lies its importance as historical source material.
The sun and moon symbolise perpetuity, the kalasha indicates prosperity. The graphic has evoked different interpretations: some feel that anyone who dares to violate the royal decree is being threatened with the most disgusting of punishments: that his mother would be violated by an ass. Others feel that it symbolically represents Mother Earth, and the ass (the vehicle of the goddess of pestilence and plague – Sheetaladevi) represents drought, famine, desolation that would come visiting anyone who defies the royal edict. A gadhegal is thus an Ass-Curse-Stone.
S: What is its significance for the study of history of Maharashtra?
Dr Dalal: These gadhegals are the markers of the Shilahara period as, being essentially land grants, they indicate the extent of the empire of the dynasty and sub-dynasties. The Shilaharas who reigned from the mid 10th to 13th centuries, were the first purely Maharashtrian dynasty that ruled the coastal areas of Konkan. They were initially the feudatories of the Rashtrakutas, who were responsible for the creation of such monumental beauties as the Ellora and Elephanta caves.
The earliest inscriptions in Marathi (in Maharashtra) are seen on gadhegals. A large number of early medieval land records and place names are also found on these gadhegals. The locations indicate the distribution of the cadet branches of the Shilahara dynasty, namely the Northern, the Southern and the Kolhapur Shilaharas. The language is either heavily Sanskritised Marathi or Sanskrit.
The word 'gal' means a stone in Kannada and is a common term associated with hero-stones (Veergal) and Sati-stones (Satigal) which saw their probable origins in Karnataka but they abound in Maharashtra too, and have evolved in a distinctive form. The gadhegals though are unique to the west coast of Maharashtra and Goa with a single exception from Gujarat.
Related to gadhegals are the sati stones and the hero stones. These often bear inscriptions in Karnataka but sadly not in Maharashtra. That is how the gadhegals in Maharashtra have evolved from their earlier avatars.
S: Where and how many gadhegals are there in Maharashtra and how are they different from those in Karnataka?
Dr Dalal: In Mumbai itself there are/were at least 12. There are about six or seven gadhegals with the Chhatrapati Shivaji Maharaj Vastu Sangrhalaya in Mumbai. There is one at the Ram Mandir, near Charni Road, there is one from Nalasopara, one from Powai and one from Vasai. There is one recorded from Jogeshwari which is now in Portugal, and there are probably others in the environs of Greater Mumbai which haven't been identified.
There are many more on the Western coast. One has been reported from Porbander, Gujarat, perhaps relocated from Maharashtra. Gadhegals are strewn in the belt from Thana to Goa. A few are inland: there are two at Tuljapur, one at Satara and a couple in Kalyan.
However, this being a poorly-researched subject, who knows how many would be lurking in the fields, homes and shrines of the Konkan?
S: Which are the most famous gadhegals in Maharashtara?
Dr Dalal: Eminent Marathi scholar SG Tulpule has identified a gadhegal at Akshi (there are two here) close to Alibaug in the Raigad district as the first ever inscription in chaste, though archaic, Marathi. It is a land grant by King Keshideva. Fortunately, it has a date on it: Shaka 934, which works out to 1012 CE, which means, as of today, this gadhegal is exactly 1,000 years old! This should have been the occasion for great celebration. But instead, we see only neglect, apathy and ignorance from all quarters! Wind, rain and sun have almost completely erased the inscription today due to our apathy.
Another at Diveagar issued by King Anantadeva records the donation of land and a house. It is datable to 1137 CE. This gadhegal, whose original provenance is not known, was rediscovered and reinstated by the efforts of the Centre for Extra Mural Studies (CEMS), Mumbai and India Studies Centre (INSTUCEN) Trust.  Two more in a damaged state have also been found in the vicinity.
Interestingly, a gadhegal issued by King Aparaditya I, originally at the Jogeshwari caves, was taken to Cintra in Portugal and was published from there. It has 22 lines in Nagari script which record a donation of houses to important people in the royal court.
What are your suggestions for the conservation of gadhegals?
The inscriptions are in low relief and hence they get weathered and worn out fast. Intensive conservation efforts are needed to protect this heritage. A simple initial step could be the erection of a small shed over the stones and a careful photographic recording along with their impressions.
CEMS is currently working on three gadhegals at Diveagar and another one close by at Deokhol.
For conservation it is necessary to harness popular support by making the people aware of what these gadhegals are.
Possibly with the best of intentions, the villagers often wash and scrub them, and coat them with vermilion. This has to stop. They must be told not to move them and instead erect a shed around them for protection against the sun and rain. The historic gadhegal at Akshi has weathered so much that but for a faint trace of some letters, all of it is blank!
Private agencies and the local Government must come forward to create resources for the conservation and the government must provide generous support. They are today lying in isolated places, scattered all over the countryside. We must create local museums where these artefacts are displayed. We should create fibre glass replicas for sale to generate revenue.
The tradition of gadhegals continues right up to the Bahamani period. At Dabhol has been found a gadhegal that has inscription in Arabic and Marathi, but no graphic representation.
If the local people, local panchayats and the State Government join hands and also get private agencies involved, conservation can bring knowledge, pleasure as well as revenues.
(Featured image courtesy Dr Kurush Dalal. Image shows an Akshi Gadhegal dated 1012 AD by SG Tulpule and which according to him contain(ed)s the oldest Marathi inscription in Maharashtra.)