Uncategorized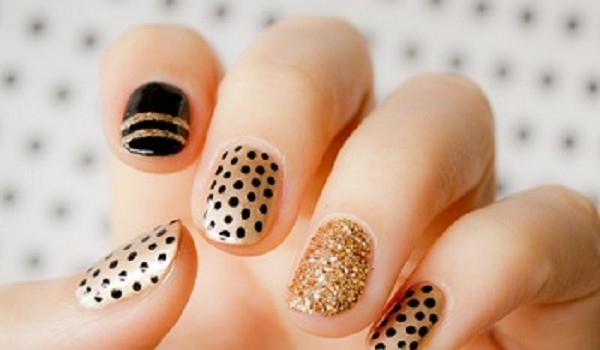 Published on December 6th, 2013
0
This is how you nail it
The party season is here, and when the rest of you is all styled up, why leave your nails undone?
by Ankita Pathak
If you want an easy and affordable way to jazz up your outfit this winter, look no further than a bottle of nail polish. Need some ideas? You're in luck! Because we give you one of the biggest accessories on the runways of late…your fingertips!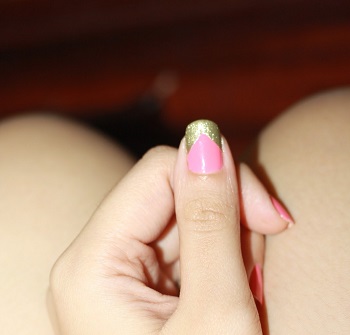 V-shaped: Take your French manicure to the next level: angle your brush to create a 'V' shape (see pic on left) and use complimentary pastel shades for fall/winter. Rock the winter with some chevron design!
Neon shimmer love: What is better than a good dose of glitter with neon nail art? Nothing, honestly. Invest in a good glitter polish for an instant style fix and let those neons make a statement.
Finger twist: Spice up your one-colour manicure polish by painting the ring finger with a sequined color. There is nothing like a mix and match lilac and purple sparkling nail art design.
Side-by-side: No need to wait for warmer weather to embrace pastel polishes on your fingers. Go with a side-by-side manicure, with pastels, and flaunt the two fun sides of your personality!
Half-moon: If you have long nails, then you have to follow the half-moon manicure pattern. The half-moon style is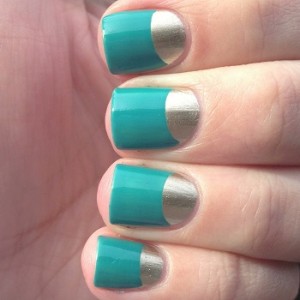 glamourous and has been seen on most runways (see pic on right). Want to give it a fun twist? Reverse a usual French manicure to make that classic half-moon style.
So many dots, so little time: A collection of inspiration for cool nail designs throughout the year. For the holidays, or a red carpet event, or even a relaxed style at the beach, nothing can be ideal than polka dots. Getting those perfect little circles on your nails is a major favourite right now!
Shimmer tips: If you don't have the time, or just like playing with nail polish, here is a simple way to have somewhat similar results to a French tip, but this one's inexpensive, and takes half the time. Finish off those tips with a similar colour family glitter polish and let the tips do all the talking!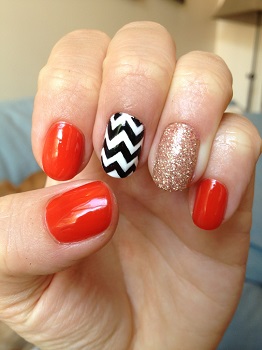 Chevron nails: A summer style (in pic on left) that has carried on to the winters is the boho chic look. If you love feathers and tribal prints, this is the design for you! With the winter holidays, style just gets a little more relaxed. So try tribal print nail designs for a super fun and perfect Christmas!
Studs: It's all about studded accents, from iPhone cases to jeans shorts to high heels, so why not add some studs to your nails? Buy some microbeads from your local craft store and stick them onto your wet nail polish to add a funky and edgy touch to the girliest of outfits!
Mosaic works: Mosaic manicures are the most daunting manicures to look at…but in reality they are much easier to do. Clean lines and creative shapes will make this trend stand out in your entire outfit. Try this if you're feeling creative or just want to do some hands-on artwork. There's no better canvas than your nails!