Uncategorized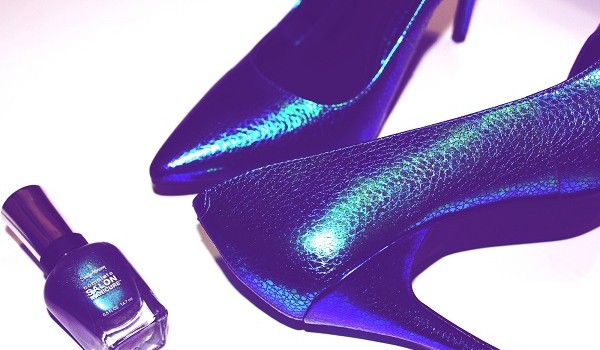 Published on December 20th, 2013
0
Of polish and pumps
Wondering how to pair the colours of your shoes with those of your nail polish? We tell you exactly how.
by Ankita Pathak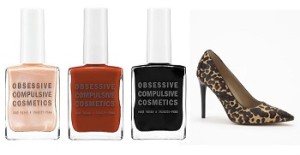 Brace yourselves—we're about to delve into the wonderful world of colour theory. This holiday season we are completely obsessed with the perfect shoe to match our nail polish. Clashing colours can ruin anybody's would-be favourite look, so it's important to make sure you're matched perfectly from head to toe nail.
Let's start simple, with complementary colours. When two colours opposite each other on the wheel are mixed to create a neutral, they are deemed complementary. This means that they pair well together, and provide the perfect high contrast look. Just be careful that the combo isn't too loud—trust your judgment on pairings.
The colours that sit directly next to each other in groups of three along the colour wheel make for just the right combinations. Many times, mixing warm colours with warms and cool tones with cool colors will help you achieve a neutral look that will always be easy on the eyes.
If you want to try innovative looks and techniques, try splitting complementary colours. Go ahead and mix and match these t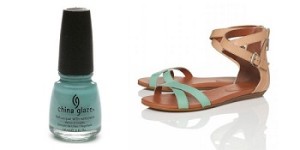 hree to your heart's content. To avoid resembling a piñata, try and go with colours that won't fight each other too much. Pale nails are still hot for winter, especially soft milky shades that work well with most outfits.
In the mood to make a bit more of a statement? Trade pale polish for something darker — another must-try nail trend for cold weather. Look for navy blue with gray undertones or ultra deep purples that look almost black. Oxblood is fall's go-to hue but this rich shade of red can also be a stunner if you opt for something with lighter undertones. It's fun, it's fresh and it's sure to add a stylish twist to whatever you're wearing.
Wait for a longer time after applying your polish in winters as it takes time to dry off and set. You want to wait longer with heeled boots because the pressure on your toes is much greater. The incline can cause the polish to 'slide' or 'push'. This trend manages to really bring the shoe to life and is almost like giving you a whole new pair of heels with each different polish pairing!