Uncategorized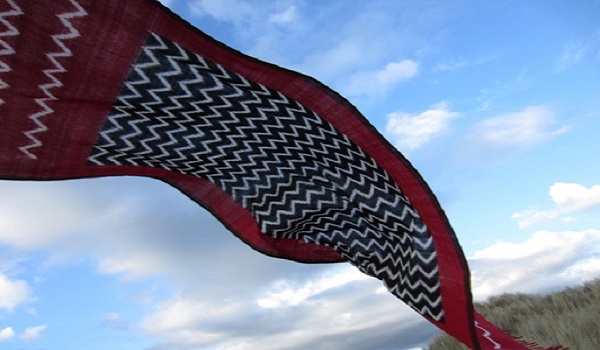 Published on July 15th, 2013
0
Five ways to wear the dupatta
The dupatta is extremely underrated, though you can wear it over anything, and drape it in more ways than one.
by Anurita Gupta
Close your eyes and imagine a typical Bollywood setup. A gust of wind, dried leaves whirling around the heroine whose beautiful face is covered by her colourful, tie and dye dupatta that dances in the breeze. Fortunately, the dupatta and its romance are not just limited to the lovey dovey scenes in Hindi films.
Call it whatever you want – dupatta, chunni, odhni – the truth is that this Indian accessory is something else. Traditionally, if you want to elevate a simple kurta into something special, you can just complement it with a colourful dupatta and look great. However, there is a lot more that the dupatta can do. Drape it creatively and see it become the life of your wardrobe. Here are a few tips to add colour to your various looks with it:
Party bling throw: Want to add a dash of colour to your little black dress? Pick from an array of sheer dupattas, be it organza or net, in colours like hot pink or dull gold and drape around your arms. It will not just make you stand out in the crowd but can also provide a fashionable cover to your arms if your arms are heavy.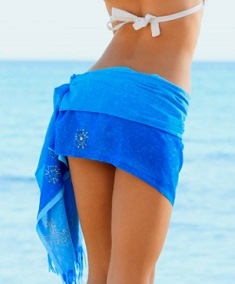 Sun 'n' sand sarong: Before you unleash your hot body on the beach, use a colourful, bandhni cotton dupatta or a bold floral chiffon one as a 'modesty cover' for the times when you aren't swimming but lying on the beach chair with a book. Sure, you can't necessarily do this in Mumbai, but do pack a colourful dupatta in your bag if you're thinking of a vacation to a beach town. You can also try opening the dupatta completely, holding it from each end and arranging it in a cross drape covering your back. Knot it behind your neck to show off your shoulders. This look is really hot.
The sensual look: As much as it was used traditionally to cover the body, the dupatta can also be used to show off your curves. It can be draped to draw attention to the low backs and the plunging necklines that your blouse designer has worked so meticulously on. Just pick a light texture, say a crinkled stole (half-dupatta) and drape it suggestively around the nape of your neck and see the magic it creates!
Being arty: If you have been a comfortable, casual dresser, then there may have been times when you've found it difficult to put your look together for an arty event. From now on, try this: get a cotton/silk or cotton-silk blend, block printed, solid colour dupatta. Wear it on your black khadi kurta and churidaar, accessorise with some silver jewellery and a long bindi.
The wardrobe overhaul: A word of fashion advice to the heroines (reel or not) who have used a part of it as the miracle bandage which will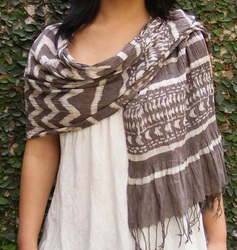 stop the hero's fatal wound from bleeding; your ravaged dupatta is still useful. Cut it width-wise and use it as a stole to jazz up any drab dress or tunic. Or you can cut it length-wise and use it as a scarf for that plain outfit you've relegated to the back of your wardrobe. Don't forget to match your shoes and clutch with it.
All in all, if you are looking at a serious overhauling of your wardrobe, the humble dupatta can add the much needed glitz, glamour and colour without burning a hole in your pocket. So go ahead, experiment!
(Pictures courtesy www.nycurchin.com, idiva.com, nakshatra.tumblr.com)