Uncategorized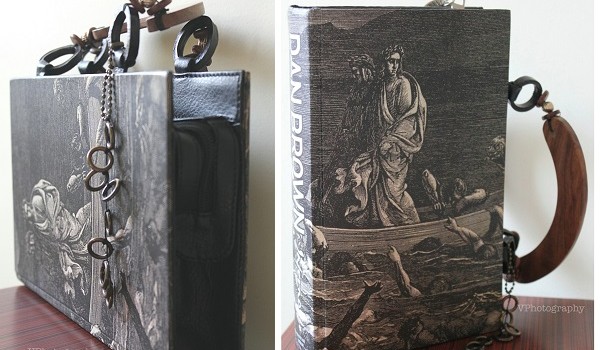 Published on July 1st, 2014
0
Clutch that
With the sale of e-books spiraling upwards, two Mumbaikars have found a unique way to give hardbound classics a makeover.
by Ritika Bhandari Parekh
There is hardly any sitcom fan who is not charmed by the geeky ways of the TV character Sheldon Cooper of The Big Bang Theory. They will most certainly agree that, geeks will rule the world or have already started their reign.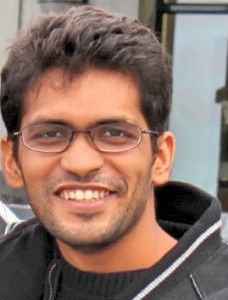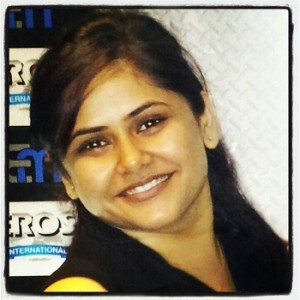 Merging the geeky ways of avid readers with the fashionable trend of clutches is Mumbai duo Vandana Panjabi and Mihir Desai. Their fledgling venture 'Carpe Diem' is all about book clutches for passionate readers. One can take their pick from their curated collection orcustomise a special book into a clutch.
'Carpe Diem', which translates into 'Seize the day' in Latin, inspired 28-year old Juhu resident, marketing graduate and shipbroker Mihir to experiment with his novel idea. He says, "I think fashion these days can be classified into people who follow it, and people who flaunt intellect through it. We noticed this gap in the market and with Carpe Diem, fashion merges with intellect. You are flaunting your intellectual, spiritual and emotional connect with the titles you read, believe and connect with."
Vandana, a 26-year old PR consultant from Yari Road confesses, "It was Mihir who suggested that we should do something different and when he said it involved books, I was all ears! We began our journey in August 2013 and I can say that we have seized the day by working on a concept we were so enthusiastic and passionate about." She admits her love for reading makes her lose herself for hours in a book store. While 'Money Man' Mihir, as Vandana calls him, started to read at the age of 23 and has devoured best sellers from Indian and international authors alike.
What's it like?
The process of making of a book clutch starts with the hunting of second-hand books in a good condition. The clutches with suitable handles are then made in anything between a week to 10 days. Vandana points out, "The most important step we take while making these clutches or desk boxes, is to understand the market and their preferences, and accordingly select the titles, because that is how our product connects with our audience and their thought process. Everything else is very technical."
If the customer has a specific book in mind, he can also provide them with a copy or they will scout for it accordingly. As for the pages, does it become a part of their raddi?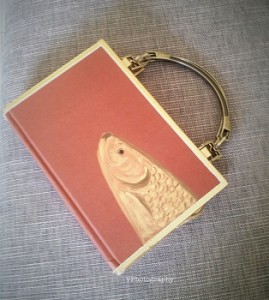 "Definitely not! We keep the pages and restore them with paper covers. After all, as readers we can make use of the book and also pass it on to our family and friends," Vandana says.
They believe that a book clutch is an apt fashion accessory for enthusiastic readers who wish to flaunt their opinion in a subtle way, and yet make a statement with it. While the girls can opt for the book clutch, the guys can reveal their nerdy side via tablet sleeves and desk boxes. Mihir says, "Avid readers have a changing emotional quotient with the varied subjects they read. The book clutch can highlight their current emotional state."
Vandana is hopeful that with the reading culture shifting from books to e-books, the book clutch will revive interest in printed books and the joy they bring.
So if you have it, 'it' being a memorable hard-bound book cover, then simply flaunt it!
Contact Carpe Diem via their Facebook page at http://www.facebook.com/CarpeDiemMumbai and take a pick from their existing collection or simply demand a customised title.
(Pictures courtesy Vandana Panjabi and Mihir Desai)