Uncategorized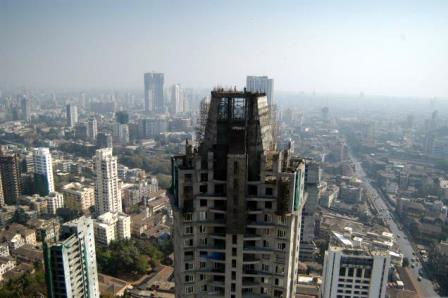 Published on October 26th, 2015
0
Builders go for broke to sell empty flats
Interest free finance, free electrical appliances on booking the flat, free building amenities…builders are trying every trick to entice buyers.
by The Editors | editor@themetrognome.in
For most Mumbaikars, buying a home is a once-in-a-lifetime task but due to a lack of budget and high prices of properties, it becomes impossible to buy a house without taking a bank loan. This brings in the dreaded EMI nightmare.
Elsewhere, too, the situation is no different. India's other metros are also seeing a high increase in realty prices, pushing buyers to borrow from the bank to finance their home dreams. At the same time, there are many unsold housing units lying vacant all across the country. Thus, developers are coming up with innovative ways to attract buyers into investing in under-construction and ready possession flats. The biggest indicator of a slump in real estate is the scores of advertisements that developers put out in popular media – as is happening in the metros at the moment.
A builder in Delhi recently announced a 'no pre-EMI' clause till possession of the property. Customers are asked to pay 10 per cent as the booking amount, followed by 80 per cent of the amount within 45 days from bank funding. The remaining 10 per cent can be paid on possession. In effect, all the EMIs on the housing loan taken by the buyer are paid for by the builder and the buyer starts paying EMIs only after possession.
Earlier this year, for its upcoming commercial project, another leading builder from Chennai provided an option where consumers paid 40 per cent in three months and took possession of the house, while the balance was to be paid in 15 months. This move pushed sales of commercial premises substantially.
In Mumbai, the developers helming a housing project in Goregaon East decided to offload a series of their unsold flats in Goregaon with a 'Ready Possession' clause. The buyers do not take a home loan for the property, and can immediately move in after paying a small percentage of the total cost. The balance can be paid in EMIs to the builder directly, without an additional interest being charged on the same.
Says Dilawar Nensey, Joint Managing Director at the firm, "Since the realty market is down we thought of working out a way for people to be able to buy their permanent dream home as also offload our inventory. We prefer to pass on price benefits to our customers rather than pay heavy interest burden on term loans."
Another builder in Thane has just announced a housing complex that charges customers as per construction costs, minus the profit margins. "This brings down the cost per house, so more people can buy houses," the developer explains. Yet another developer in Thane is promising free household appliances like refrigerators and TVs on booking the flats.
But are buyers really buying?
"I am always sceptical of these 'Ready possession' claims," says Shyam Borkar, an architect. "Maybe it is because of my perception that builders are not to be trusted blindly, but I always feel there must be a catch somewhere." Shyam is about to close a deal on a flat he has booked in Navi Mumbai. "I purchased a re-sale flat because one can never know when the builder will stop construction on a project," he explains.
Raja Mathur would agree. The garment exporter invested in an under-construction property in Goregaon three years ago, but the work was stalled mid-way owing to permission issues with the BMC. He says, "There is no clarity on when the work will start again and the builder has stopped responding to our calls and messages. I have paid almost 40% of the cost but I don't know when the project will be completed. I wish I had waited and gathered enough money to invest in a re-sale flat."
Always examine what the builder is promising, cautions Deepak Vaidya, an investment banker. "Many flats are lying unsold in the city and builders are getting desperate. Some of them will go to any extent to offload the flats. But one must be careful about believing their claims of interest-free payments, paying after possession, etc. They spend crores of rupees on their projects, why will they let the customer use the houses without recovering the cost?"
(Picture courtesy www.topnews.in. Image is used for representational purpose only)