Uncategorized
Published on July 11th, 2015
0
6 rules for renting a flat
Several people in Mumbai live in rented accommodation across the city. Handle the entire process right to make your stay comfortable.
by The Editors | editor@themetrognome.in
Living on rent in the cities is not a big deal for people any more, whether single or with families. The high price of accommodation all over the country makes it difficult for most people to purchase homes, while others may be in a particular city for a brief period for official purposes. By now, the rental ecosystem in India is clearly defined by a certain set of rules.
In the light of people planning terror strikes from rental accommodation, or inconveniencing the neighbours with loud parties every other day, building societies are a bit sceptical about allowing people to rent out homes in their premises. There are several cases of societies refusing homes to people of a certain religion or gender, or specifically to bachelors or spinsters. Many buildings turn away live-in couples and persons belonging to the entertainment industry. Societies are not legally empowered to discriminate among potential licensees, but these instances still take place regularly.
However, there are some ways in which you can make a good first impression and follow some rules to make your stay in a rented accommodation easier:
1. Get a referral if you are single. If you discover that there is a good house in a locality and building of your choice, but the society will not entertain your request because you are single, try and get a referral from a resident of that building, or somebody who knows the managing committee well. This referral will help you get your foot in the door for future negotiations. Also try and get a character certificate from your place of work, and take a copy with you when you get an interview with the society chairman and secretary.
2. Meet the managing committee members. Most people skip this crucial step. In fact, the first thing you should do once you and the flat owner decide to seal the deal is to meet the building society secretary and chairman and ask the flat owner to introduce you. Then take over and tell them what you do, how long you will be using the flat, and assure them that you will submit the registration documents as soon as the flat agreement is registered.
3. Sort out bills and payment arrangements. If your flat owner lives close by, he or she may want to collect the monthly rent in person. If not, you will have to write out a series of PDCs (Post Dated Cheques) and hand them over to the flat owner at the time of registration. Secure the flat for yourself by paying a token amount, so that the owner does not continue scouting for more candidates. Also discuss how you will settle the flat's electricity, cable and gas bills. Note that the building maintenance and water bills are to be paid by the owner and not by you.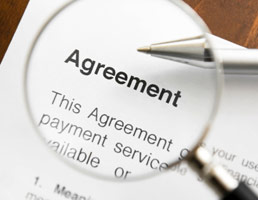 4. Register your flat agreement. Insist on registering your flat agreement, more for your own safety, and insist on a lock-in period of six months, under which the owner cannot evict you from the premises till six months have elapsed after the first day of your occupancy. The document must clearly state the lease period, the complete names and permanent addresses of the owner and you, the purpose to which you are leasing the flat, the monthly rent you are paying and the mandatory one-month notice applicable to both parties for vacating the premises. On the last page of the agreement should be a list of the PDCs you are giving to the owner, with details of the cheque date, name of bank, and amount.
5. Submit all your documents. Once the document is registered, you will have to undergo a compulsory police verification process. This is normally handled by the broker who is handling your transaction, or you can do it yourself by going to the area's police station. Do not omit this step at any cost. Once the verification certificate arrives, attach a copy with a copy of the registered agreement, and a copy of your marriage certificate if you are married. Submit the whole lot to the building society and take an acknowledgement receipt.
6. Follow all building rules. Every residential locality has its own rules, and you cannot challenge them. Do not behave in a way that will inconvenience or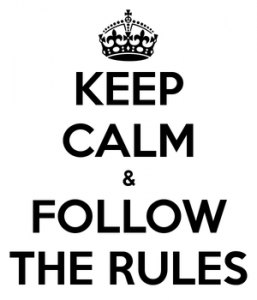 disturb others, and pay all utility bills on time. Further, if the society insists that you cannot throw parties, refrain from defying this rule. Additionally, participate in building society functions and get to know the neighbours well. Creating a positive impression about yourself will keep you in good stead while you are living there, and if you some day decide to buy the house for yourself.
(Pictures courtesy labor-employment-law.lawyers.com, breathingmeansmore.com.)